Back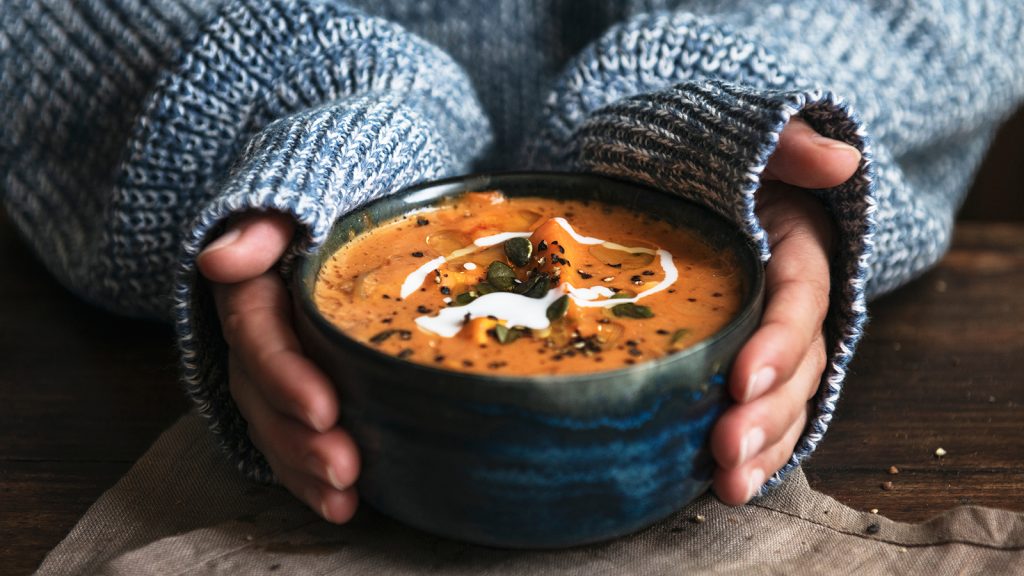 Feeling the chill? Warm up with these wholesome winter soup recipes from around The NEFF Kitchen.
Icy evenings are approaching. Luckily, there's nothing better than getting home after a long day of work and wrapping your hands around a steaming hot bowl of your favourite soup. Full of fresh vegetables and hearty meats, these winter warmers will help you defrost from the inside-out while providing a surge of nutrients to keep the flu away.
Forget ready-made, canned soup and try these out at home:
Minestrone Soup
Hailing from Italy, a hearty minestrone is a staple dish in every NEFF kitchen. The traditional soup is made from seasonal vegetables and greens that you have on hand such as potatoes, carrots and celery sticks. This makes it easy to put together without a trip to the supermarket. Plus, it freezes and defrosts really well, so you can make a big pot and have it for lunch  throughout the week. Click here for the NEFF recipe.
Pumpkin Soup
Need a big bowl of comfort? Try our famous full-flavoured pumpkin soup, made with just a handful of ingredients that's sure to hit the spot. Our secret? Roast the pumpkin first, and top off the dish with a swirl of cream and a drizzle of basil oil. These simple additions will enhance the naturally sweet and nutty flavour of the pumpkin, making it a mid-week dinner option the whole family will love. Click here for the NEFF recipe
Asian Chicken Meatball Soup with noodles and vegetables
Prepared and cooked in less than half an hour, our simple chicken meatball soup is the perfect week-day dinner for home cooks on the go. Thanks to the NEFF FullSteam oven function, this soup recipe can be made in the oven in less than 20 minutes. The chicken mince meatballs and vermicelli noodles make this soup extra tasty – you and your family will be slurping up every last spoonful! Click here for the NEFF recipe.
Get more recipe inspiration from the NEFF home economists here.