Berry Galette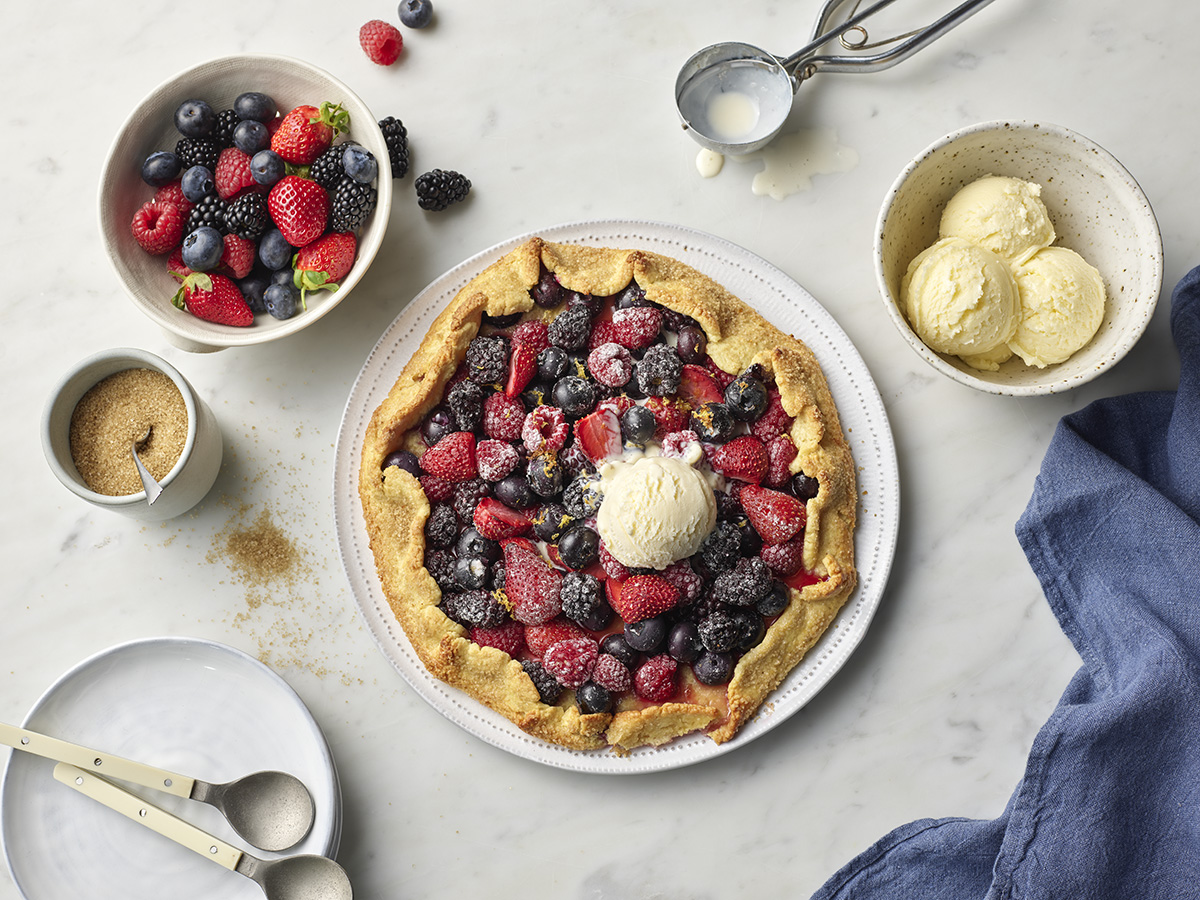 Function: CircoTherm® Intensive
Ingredients
Pastry
1 1/2 cups flour
¼ tspn baking powder
¼ cup caster sugar
125g butter, softened
1 egg
Filling
500g fresh berries – raspberries, blueberries, strawberries, blackberries
1/3 cup caster sugar
1 tbsp cornflour
Grated rind of one lemon
2 tsps milk
1 tbsp demerara sugar
Method
To make the pastry, place the flour, baking powder and sugar in the bowl of a food processer and mix to combine. Add the butter & continue to process until the mixture resembles bread crumbs. Add the egg and process to form a dough. The mix will form a ball in the processor bowl. Wrap the pastry in plastic wrap & rest for 30 minutes. Preheat oven on CircoTherm® Intensive to 200°C.
Place the berries into a large bowl. If using strawberries, halve them but the remaining berries can be left whole. Combine the sugar and cornflour and mix through the berries with the lemon rind.
Roll the pastry between two sheets of baking paper to a 30cm round. Place the pastry onto the universal pan that has been lined with baking paper. Spoon the berries into the centre of the pastry, leaving a 4cm border around the edge. Carefully fold the edge of the pastry over the berries forming loose pleats. Brush the edges of the pastry with milk & sprinkle with demerara sugar.
Bake on shelf position one for 18 to 20 minutes or until pastry is golden & cooked.