Camembert with caramelised apple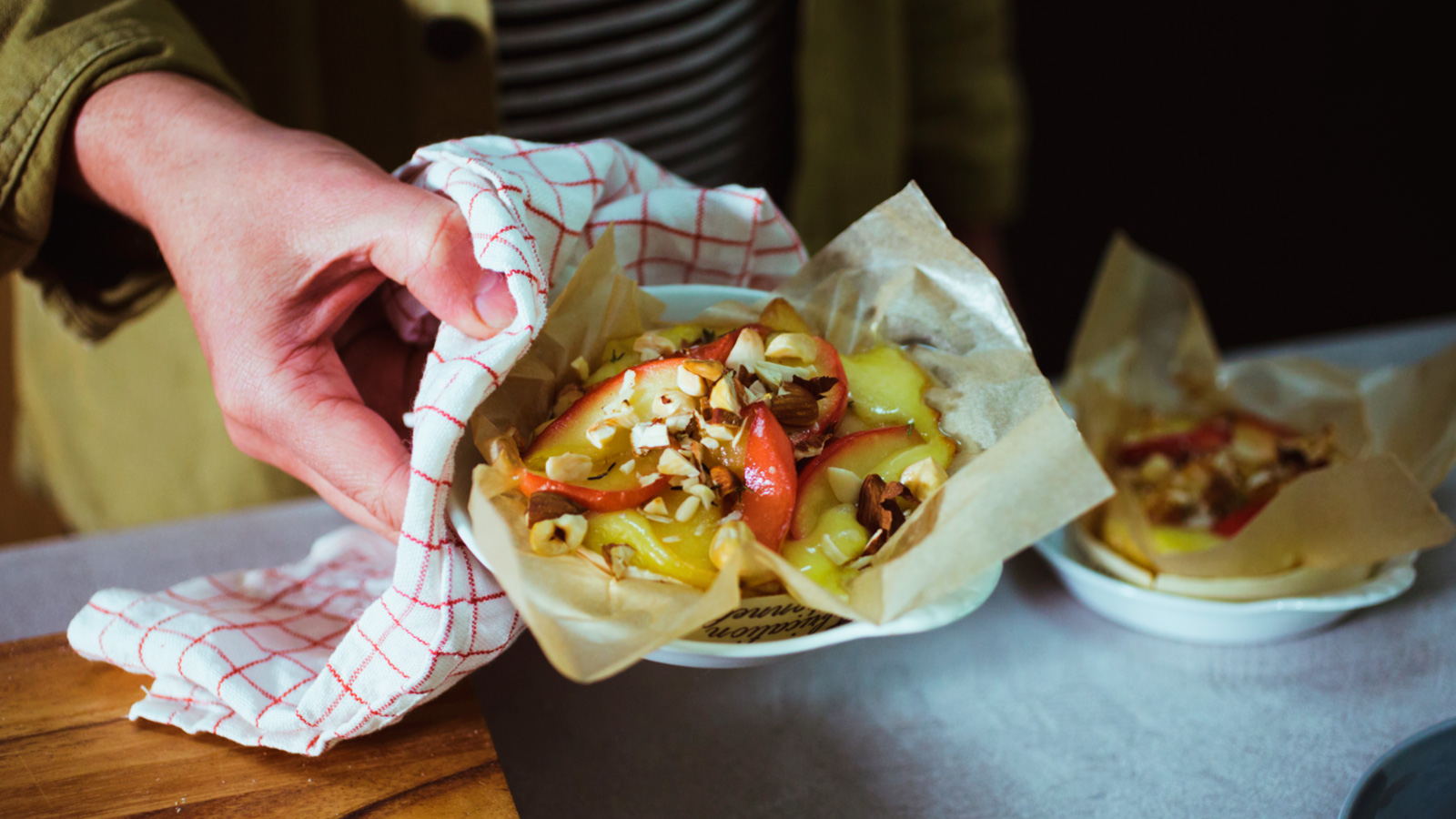 The entertainer's new best friend! Add this surprise to your next cheese board to create an antipasto masterpiece.
Ingredients
1 camembert in a wooden box, halved
Baking paper
1 apple, cut into wedges
1 tbsp butter
1 tbsp sugar
2 sprigs thyme
20 ml calvados (apple brandy)
100 g of your favourite nuts, roughly chopped (e.g. almonds, hazelnuts, walnuts, pecans, pine nuts)
Method
Remove the Camembert from the box and cut it in half horizontally like a roll.
Cut the baking paper into two large pieces about 20 cm x 20 cm. Place one piece in the bottom of the box and one in the top of the box, place a cheese half on each piece of paper.
In a pan, melt the butter and braise the apples briefly until golden-brown. Sprinkle the apples with sugar and caramelise slightly. Flambé with Calvados and sprinkle with thyme leaves.
Preheat the oven to 180°C CircoTherm®. Evenly distribute the caramelised apple wedges over the cheese and sprinkle with nuts. Bake for about 15 minutes and serve immediately.
Notes
Eat the hot camembert right from the box using either a spoon or a piece of baguette.
We use Australian tablespoons and cups: 1 teaspoon equals 5 ml; 1 tablespoon equals 20 ml; 1 cup equals 250 ml. All herbs are fresh (unless specified) and cups are lightly packed. All vegetables are medium size and peeled, unless specified. All eggs are 55–60 g, unless specified.