Cheesy Chicken and Pesto Rolls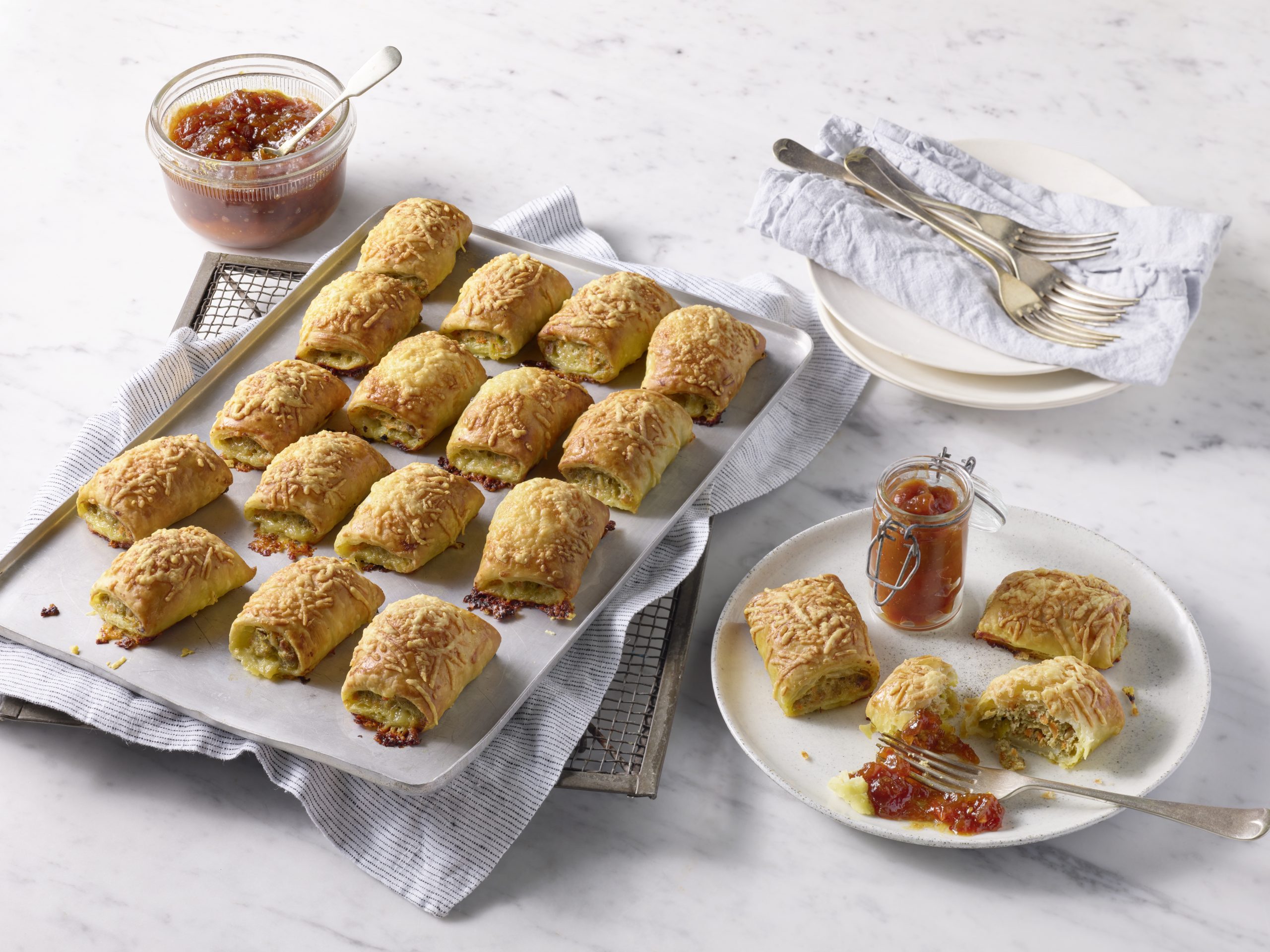 This easy chicken and pesto version is a delicious alternative to the traditional sausage roll.
Function: CircoTherm® Intensive
Ingredients
500g chicken mince
1/2 cup basil pesto
1/2 cup tasty cheese
2 tbsps pine nuts, toasted
3 spring onions, finely chopped
1 medium carrot, grated
Salt and pepper, to taste
3 sheets of frozen light puff pastry
1 egg, beaten for glazing
1/2 – 1 cup Parmesan cheese, shredded
Caramelised onion chutney or similar, for serving
Method
Preheat oven on CircoTherm® to 190°C.
In a bowl combine the chicken, pesto, cheese, pine nuts, spring onions and carrot. Season with salt and pepper, mix well. Divide into 6 equal portions.
Cut each sheet of pastry in half to make 6 pieces. Spoon one portion of the filling along the long edge of each sheet of pastry. Glaze the opposite long edge of the pastry with a little beaten egg. Roll to enclose the chicken filling, to make 6 long rolls, ensure the seam of the pastry is underneath. Cut each roll into 4 pieces.
Place the rolls onto 2 large greased trays. Glaze with a little extra egg and sprinkle Parmesan onto each.
Bake the rolls for 25-30 minutes until golden. Serve hot with chutney for dipping.