Chocolate Peppermint Slice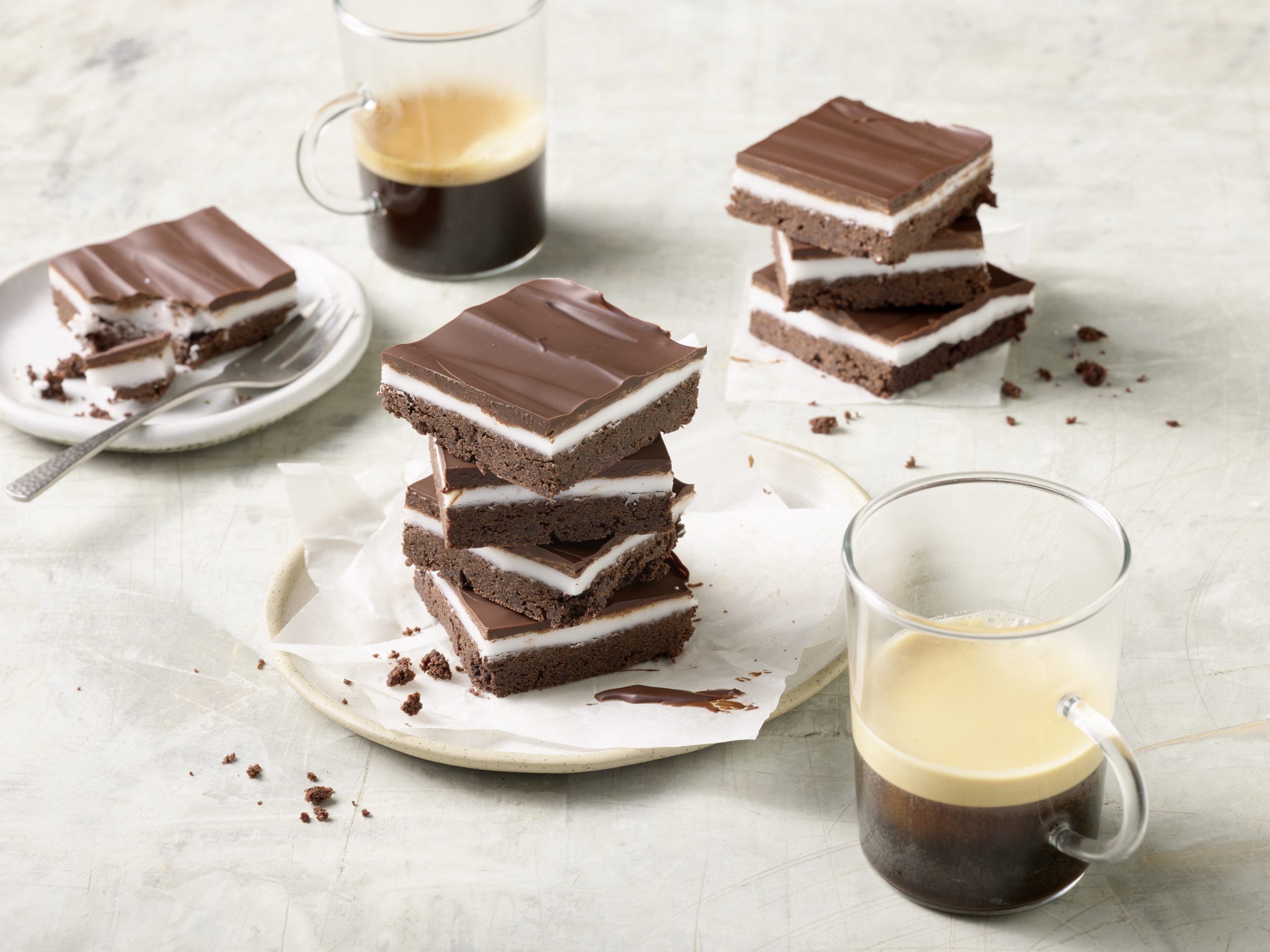 An iconic and delicious slice, made easy with your CircoTherm®  oven and Induction cooktop.
Ingredients
1 cup flour
1 tsp baking powder
1/3 cup cocoa
1/2 cup caster sugar
½ cup desiccated coconut
180g butter, melted
1 egg, lightly beaten
Peppermint Filling
3 cups icing sugar, sifted
1 tsp peppermint essence
50 to 60ml boiling water
Chocolate Topping
200g dark chocolate
1 tbsp vegetable oil
Method
Preheat oven on CircoTherm® to 160°C and place the wire shelf on level 3. Grease and line a 20cm x 30cm lamington pan. Sift the flour, baking powder and cocoa into a bowl. Stir in the sugar and coconut and then add the butter & the egg and mix well to combine.
Press the mixture evenly into the prepared pan. Cook on shelf position 3 for 18 to 20 minutes or until cooked. Allow to cool completely.
Place the sifted icing sugar into a large bowl. Add the peppermint essence and enough boiling water to mix to a smooth but thick icing. Work quickly to spread the icing over the cooled base. Allow to set until firm.
Place the chocolate and oil in a small saucepan and cook on Induction level 1, stirring occasionally until melted. Pour the chocolate over the icing and spread evenly. Set in the refrigerator for approximately 30 minutes.
Cut into squares and serve.