Combi Microwave Cauliflower Cheese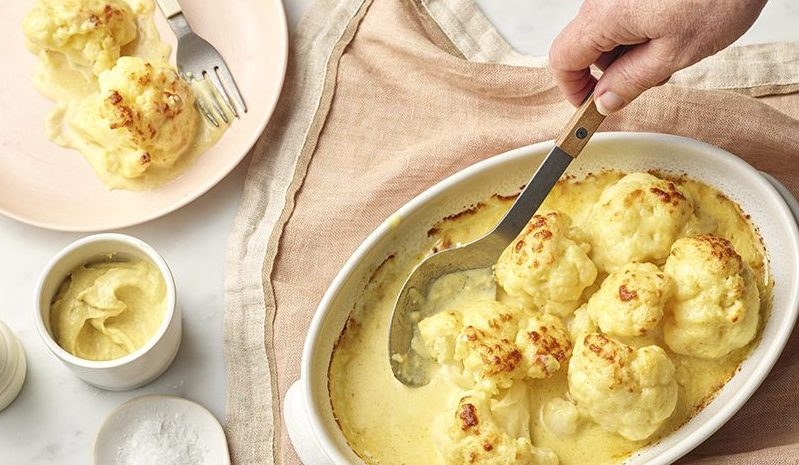 This is the easiest and quick cauliflower cheese recipe that is cooked using the 'Bake potato' program.
Ingredients
1 cauliflower
100g grated cheese
4 tbsp cream
1 tsp Dijon mustard
Salt
Freshly ground black pepper
Method
Trim cauliflower and cut into 6 to 8 large flowerets with stems trimmed. Weigh the trimmed cauliflower as this is required for the program used to cook. Arrange cauliflower with stems down in a microwave and oven safe baking dish.
Place the cheese, cream, mustard, salt and pepper in a food process and form a paste. Press mixture to cover the top of the cauliflower. Place in the oven, select Microwave programmes – Combi-cooking – Baked potatoes, whole. Adjust the weigh to the weight of the cauliflower. Press start. At the end of the cooking time, remove the cauliflower cheese from the oven, remember the dish will be hot.