Creamy apple butter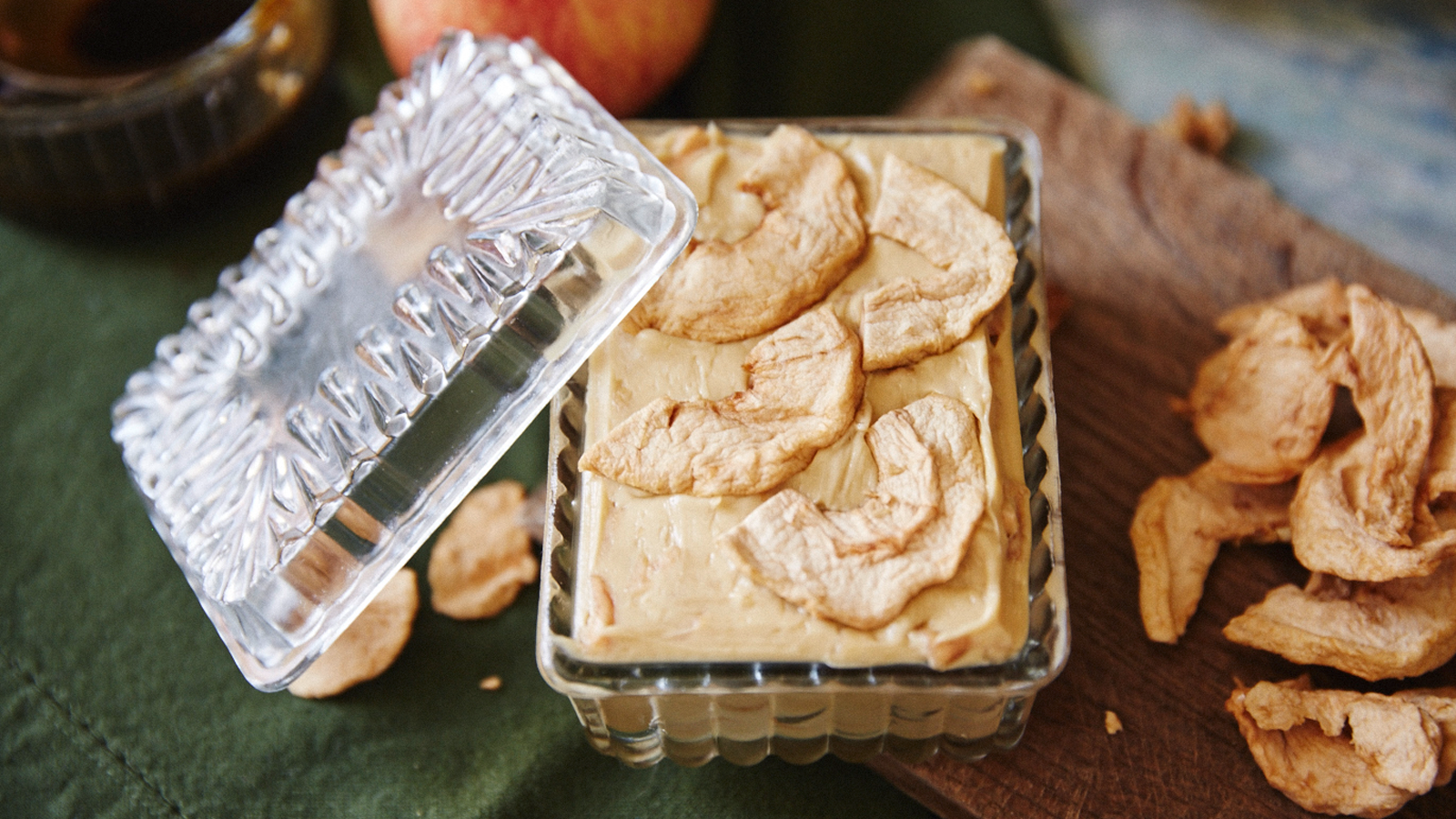 Tasty on toast, croissants and other pastries.
Ingredients
60 gr soft dried apple rings
1 tbsp lemon juice
1 tbsp calvados
250 gr butter
1 tbsp apple molasses or honey
dried apple pieces (for garnish)
Method
Cut apple rings with a pair of scissors and marinate them with lemon juice and calvados in a small bowl.
Whisk butter with a mixer until frothy and add marinated apple pieces and apple molasses (or honey).
Pour butter into a china bowl, garnish with apple pieces, cover with a lid and leave in fridge until the butter hardens.