Easter Egg Lava Cake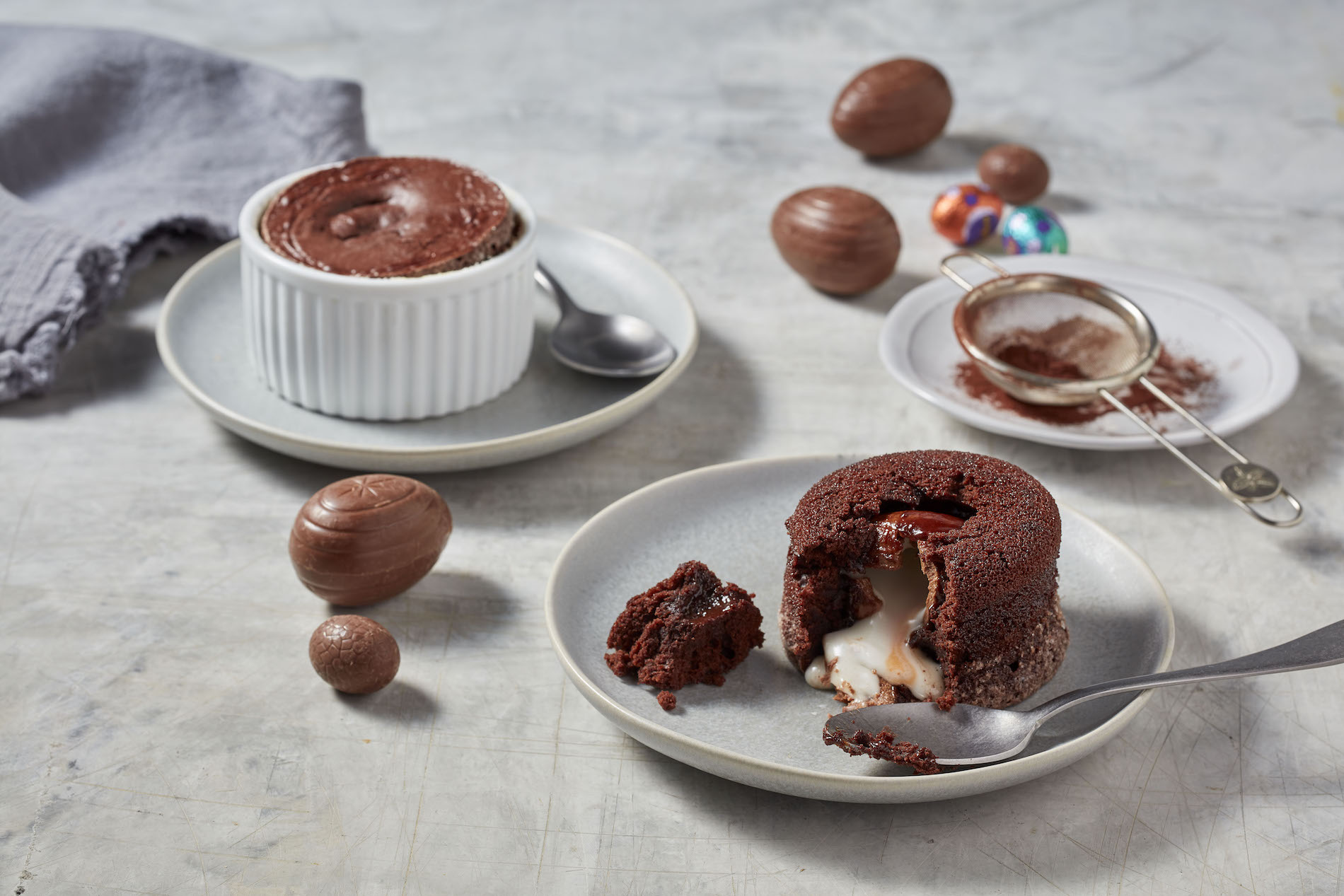 A chocolate lover's dream, it doesn't get more decadent than our Easter Egg Lava Cake.
Ingredients
30g melted butter, for lining ramekins
20g caster sugar, for lining ramekins
1 ½ cups self raising flour
50g cocoa powder
75g butter
2/3 cups caster sugar
2 eggs
1 ½ cups milk
6 Cadbury cream eggs
Method
To begin baking your Easter Egg Lava Cake, pre heat the oven on CircoTherm® to 160°C.
Grease 6 x 150ml ramekins by cutting 6 circles out of baking paper to fit the bottom of each ramekin, grease each ramekin with melted butter and place the circles on each base. Dust the ramekins with caster sugar.
Sift the flour and cocoa together and set aside.
Cream the butter and caster sugar with an electric mixer until light in colour, add the eggs one at a time until combined then add half the milk. Using a low speed, add half of the flour and cocoa mix until just combined. Repeat to use the remaining milk, followed by the flour and cocoa mix.
Fill each ramekin until 2/3 full then place a Cadbury Cream Egg into the centre of each.
Place the ramekins onto a universal tray and bake for 15 minutes.
Remove from the oven and invert the ramekin over a plate until the cake comes out. Serve your Easter Egg Lava Cake immediately.