Fried salmon with curried almonds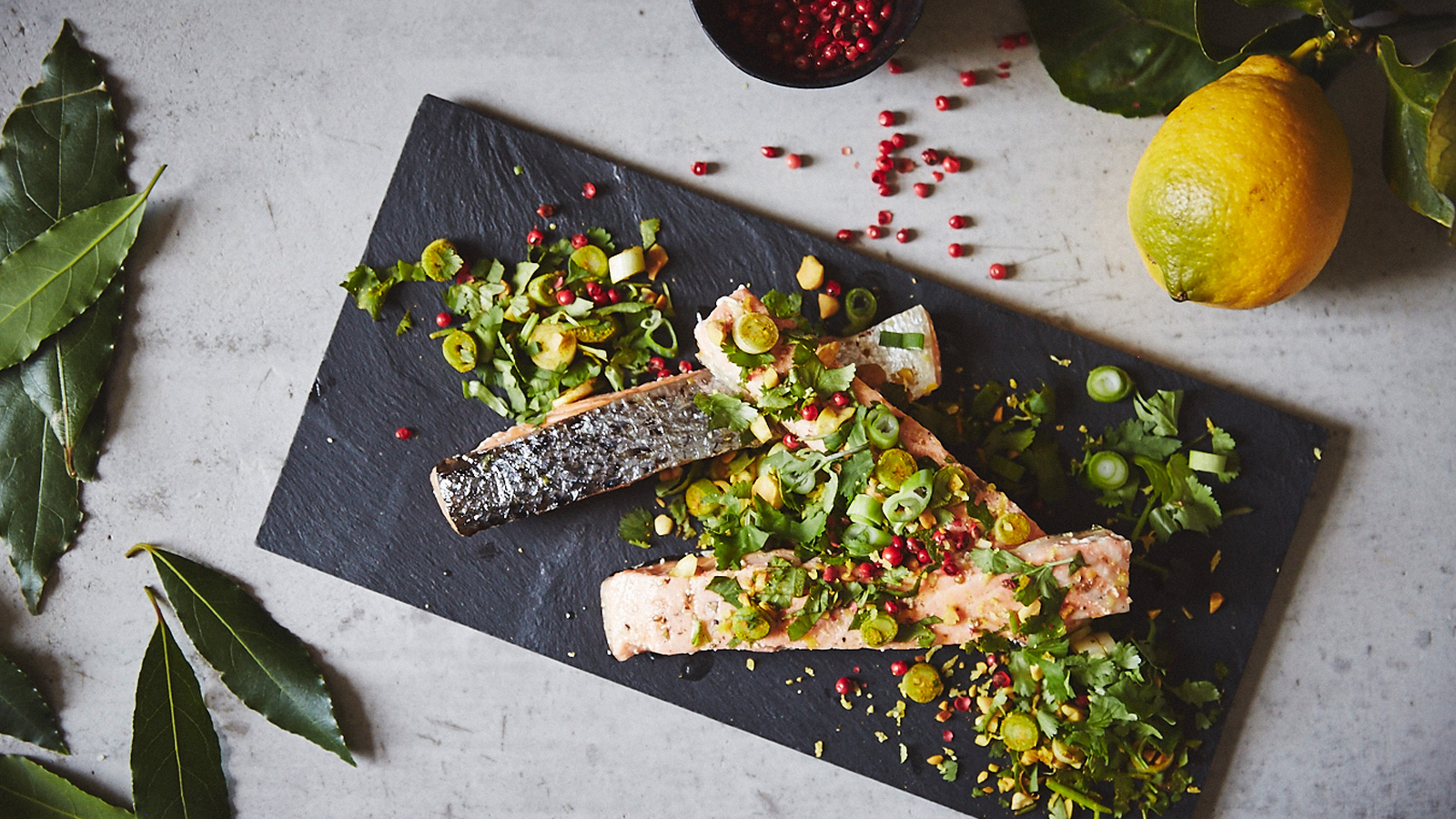 Say hello to this salmon recipe with a twist, a flavoursome, quick dinner option the whole family will love.
Ingredients
300 ml olive oil
1 bay leaf
½ lemon, zested
½ tsp coriander seeds, ground
½ tsp red pepper, ground
½ tsp black pepper, ground
½ tsp fennel seeds, ground
2 tbsp peeled almonds, roughly chopped
½ tsp ground curry
8 x 80 g salmon fillets (without skin)
1 tbsp coriander leaves, finely chopped
1 spring onion, finely chopped
Method
Pour olive oil in an oven-proof tray and add bay leaf, lemon zest and crushed spices. Place the tray on a wire shelf insert on shelf position two. Preheat your oven to 80°C CircoTherm®.
Chop almonds roughly and toast them in a saucepan on medium heat. Mix together with curry and take saucepan off the cooktop.
Salt the salmon fillets, place them in the oil and bake them for 20 minutes in the oven. Take them out, and allow oil to drip off.
Place the salmon on pre-heated plates. Garnish with curry-almonds and coriander-spring onion mix.
Season with a pinch of salt and black pepper.
Notes
We use Australian tablespoons and cups: 1 teaspoon equals 5 ml; 1 tablespoon equals 20 ml; 1 cup equals 250 ml. All herbs are fresh (unless specified) and cups are lightly packed. All vegetables are medium size and peeled, unless specified. All eggs are 55–60 g, unless specified.