Grilled Nectarine Salad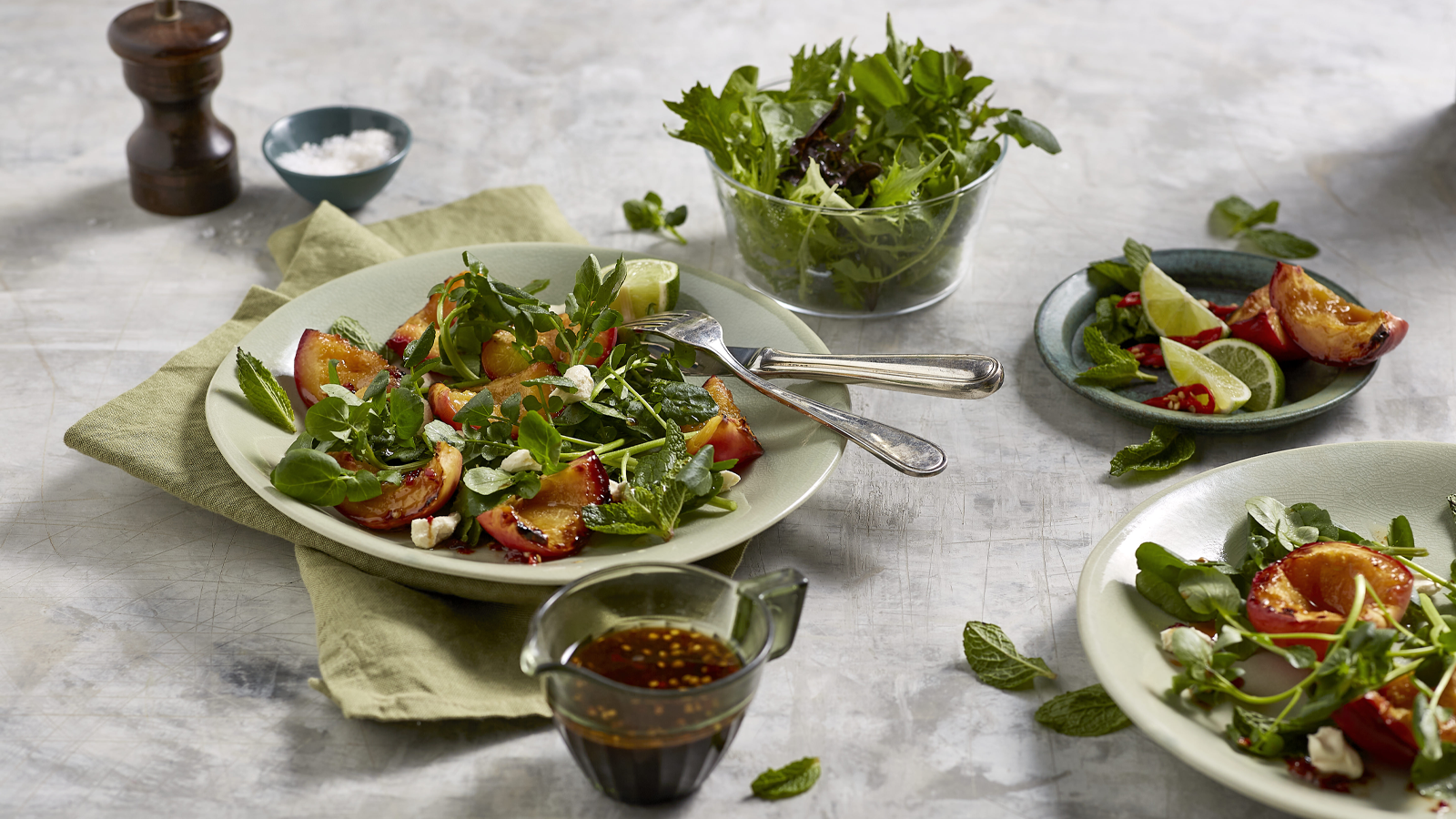 Ingredients
6 small slip stone nectarines, halved & stones removed
2 tsps coconut sugar
1 long red chilli, halved lengthwise and seeds removed
1 tbsp lime juice
1 tbsp olive oil
2 tsps coconut sugar – extra
Salt
1 small bunch watercress
1 cup mint leaves
100g cream cheese, cut into cubes
Method
Preheat oven on Grill function to 220˚C. Place the rack over the universal tray.
Sprinkle the cut flesh of the nectarine halves with coconut sugar and place onto rack. Place the chilli halves, skin side up next to the nectarines.
Cook on shelf 4 for 5 to 6 minutes or until the nectarines begin to caramelise and the skin blackens on the chilli. Place the chilli into a small bowl, cover with plastic wrap and allow to stand for 10 to 15 minutes to sweat. This makes it easier to remove the skin.
Combine the lime juice, olive oil and extra coconut sugar in a small bowl and whisk well to form a dressing. Season well with salt. When the chilli has cooled, remove the skin, chop finely and stir into the dressing.
Place the watercress and mint into a serving bowl. Cut each nectarine piece in half and arrange over the salad greens with the cheese. Pour the dressing over the salad.