Nutty wholegrain bread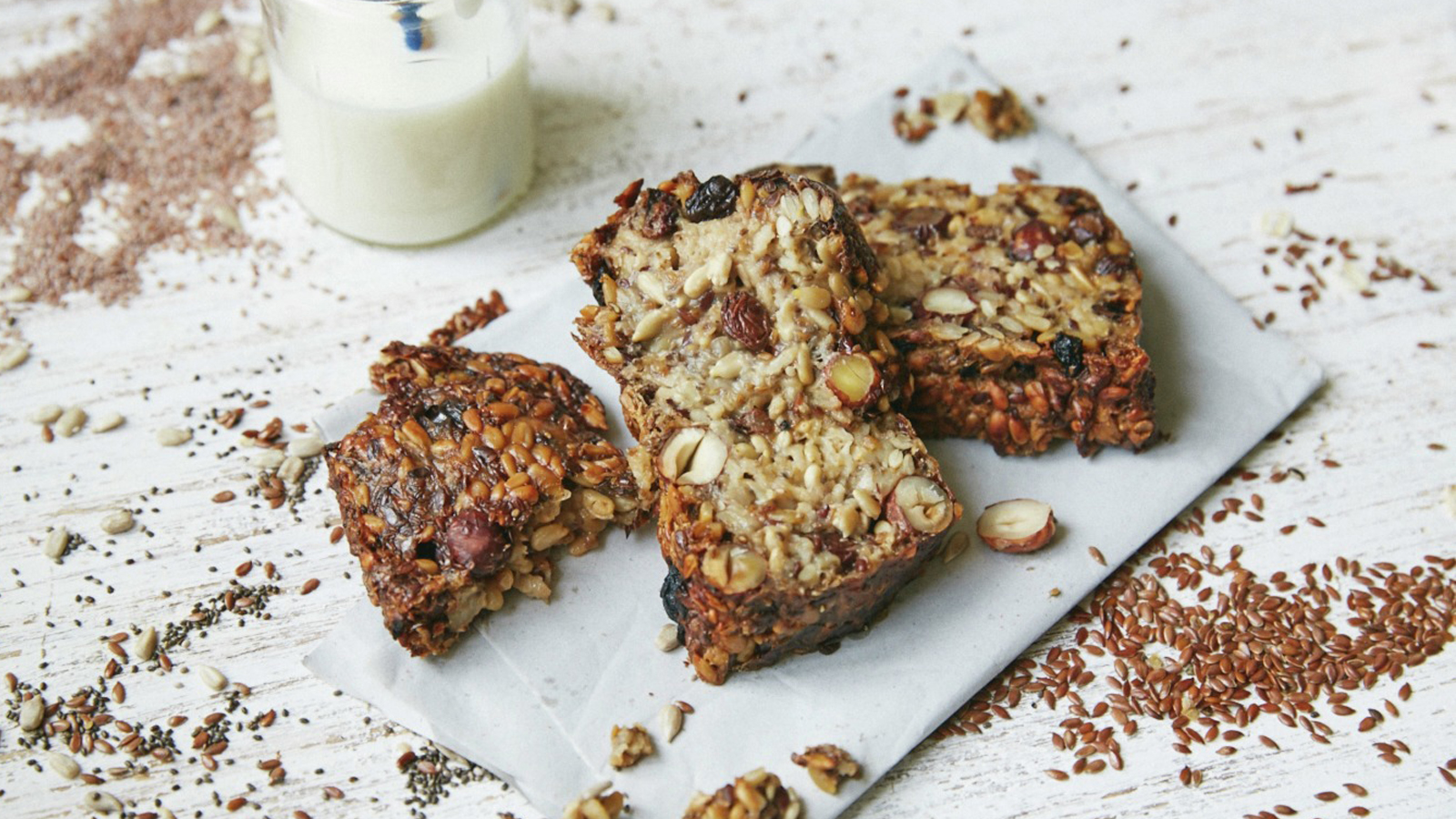 Ingredients
3 tbsp raisins or currants
135 g sunflower seeds
90 g linseed
65 g hazelnuts
145 g oat flakes
20 g chia seeds
40 g flea seeds (Psyllium)
1 tbsp maple syrup
3 tbsp coconut oil or any other neutral vegetable oil
350 ml water
1 flat teaspoon salt
Method
Soak raisins or currants for one hour in water, drain gently.
Cover loaf pan with baking paper. Mix all dry ingredients with the drained raisins and place in loaf pan.
Mix maple syrup, oil, water and salt in a small bowl and pour over the dry ingredients. Allow swelling for at least three hours at room temperature. Use a spoon to squish the dough and add 2 tablespoons of water if you think it is too dry.
Preheat oven at 175°C top/bottom heat and bake for 20 minutes at shelf position 2. Remove from the oven, gently lift the nutty wholegrain bread and place directly on the oven grid. Bake for another 40 minutes until golden.
Cool down on the oven grid. Cut 2 cm thick slices with a sharp knife and toast in your toaster or hot oven.