Oven Baked Calamari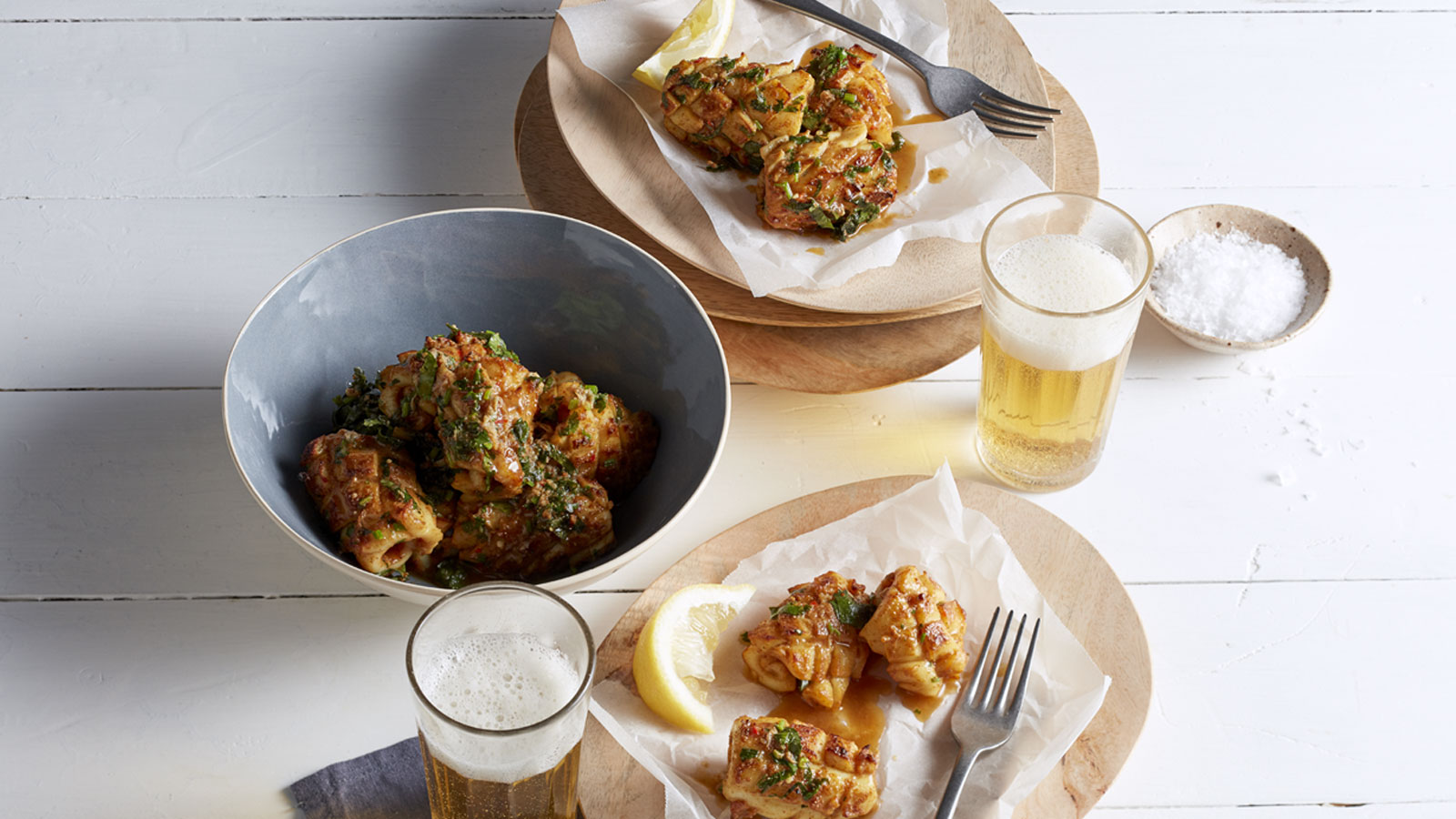 Ingredients
1 kg calamari
1 tbsp cumin
2 cloves garlic
1 tsp smoked paprika
1 lemon, zest and juice
½ bnch coriander chopped
1 -2 chilli
50 ml olive oil
Method
Slice the calamari down one side and open it up, using a sharp knife score the flesh on a 45˚ angle being careful not to cut through to the calamari, then repeat the process going the opposite direction. If you do not feel comfortable doing this you can just cut rings.
Add all the ingredients aside from the fresh coriander into a large mixing bowl and combine.
Select the grill function and set full grill at 275˚. Place a sheet of baking paper over a universal tray then add the ingredients on top. Put the tray on level 4 of the oven and grill for 10 minutes.
Place into a serving dish with the chopped coriander and give a quick mix before serving.