Pancake with cinnamon butter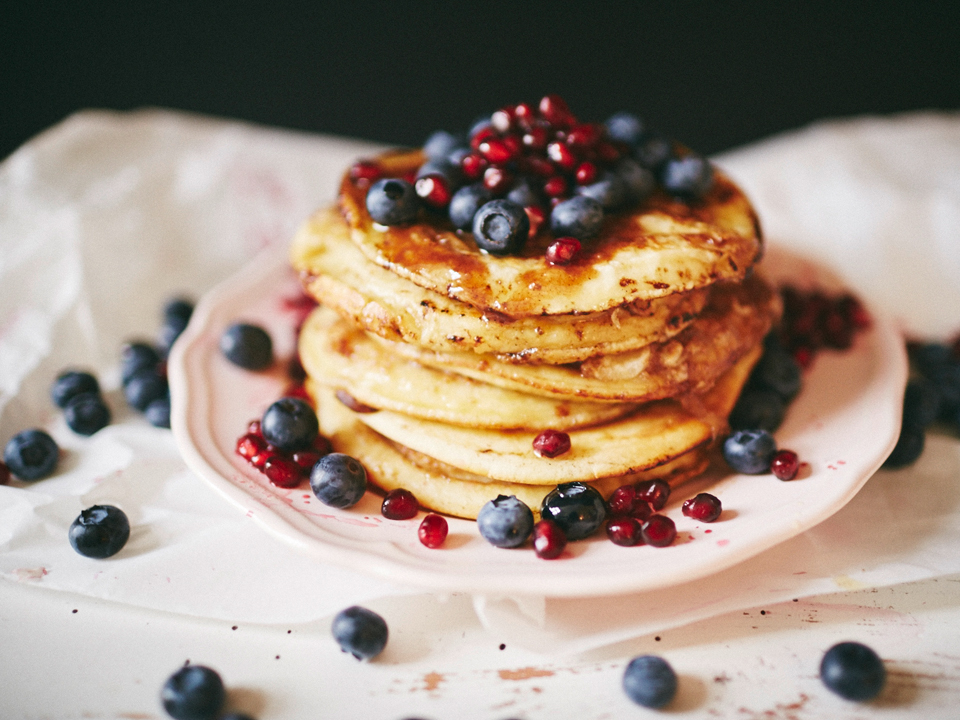 Quick and simple, this tasty pancake recipe is sure to be a hit with the whole family.
Ingredients
Cinnamon butter
4 tsp butter
2 tsp brown sugar
½ tsp cinnamon
Pancake
A pinch of salt
200 g flour
200 ml milk
100 g sugar
1 tsp baking soda
2 eggs
1 tbsp oil
Method
Melt butter in a water bath. Add sugar and cinnamon and stir well. Allow to cool down.
Preheat a small, non-stick pan. Mix salt, flour, milk, sugar, baking soda, eggs and oil to form pancake dough and pour into the pan.
Fill cinnamon butter in a piping bag and create snail-style circles on the pancake while it's baking. If necessary, cover the pan with a plate.
Flip the pancake with a ladle and bake until it is golden-brown on both sides.
Sprinkle remaining cinnamon butter on the pancakes and garnish with fruit of the season.