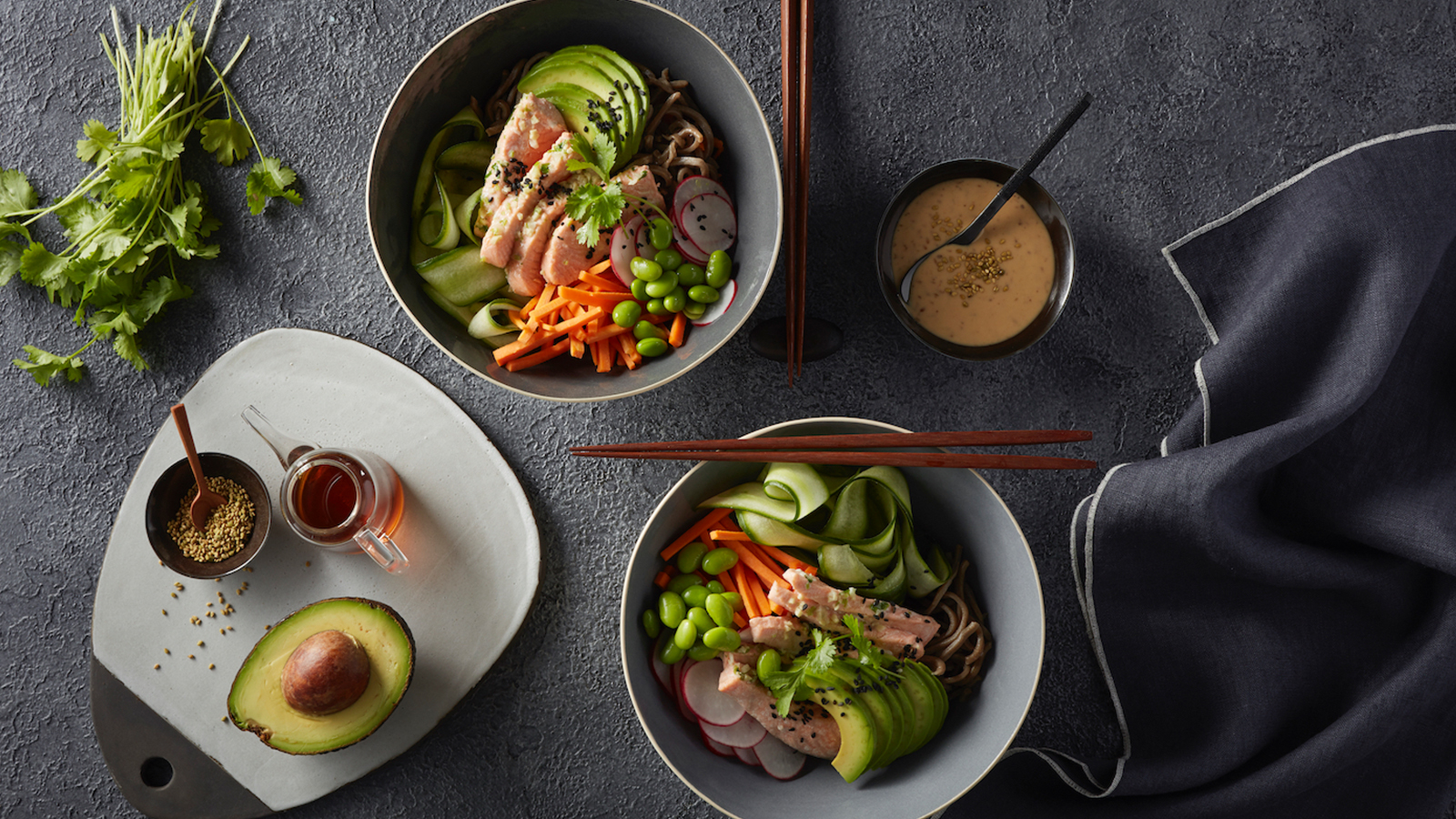 This lean, flavour-filled salmon poke bowl will make you forget all about the fast food feasts of your youth. The elegant simplicity of the raw ingredients, steamed salmon and zesty marinade make for a meal that is uniquely hearty and guiltlessly healthy.
There's nothing plain about this poke bowl – with radish, shallots and garlic in the mix, there's a bit of kick to this elemental dish. The unmatched blend of ginger and sesame are just the right marinade for the skinless salmon, which after a lengthy marinade and—thanks to the NEFF FullSteam oven—a short steam, is succulent and still at perfect texture.
With a recipe that relies so heavily on a perfect blend of just a few simple ingredients, picking every element carefully is important to maintain the flavour of the whole. Salmon is irresistible when done well.
How to pick good salmon
Vital to any salmon recipe's success is choosing a good fish. To help you choose well, we have the tips.
Look at the eyes, make sure they're clear and bright, not sunken or cloudy.
The gills of the salmon should be a deep red and if you're at a market and can feel its skin, it should be shiny and slippery to the touch.
The salmon should be firm, not floppy. Floppy fish aren't fresh.
Buy as local as possible. In fact, Tasmanian salmon is world renowned. The fresher the fish, the tastier it will be.
Fresh and flavourful, this dish is best served cold. Perfect as a low-carb lunch or summer dinner, this salmon poke bowl is the healthy option without the sacrifice.