Steamed Chinese dumplings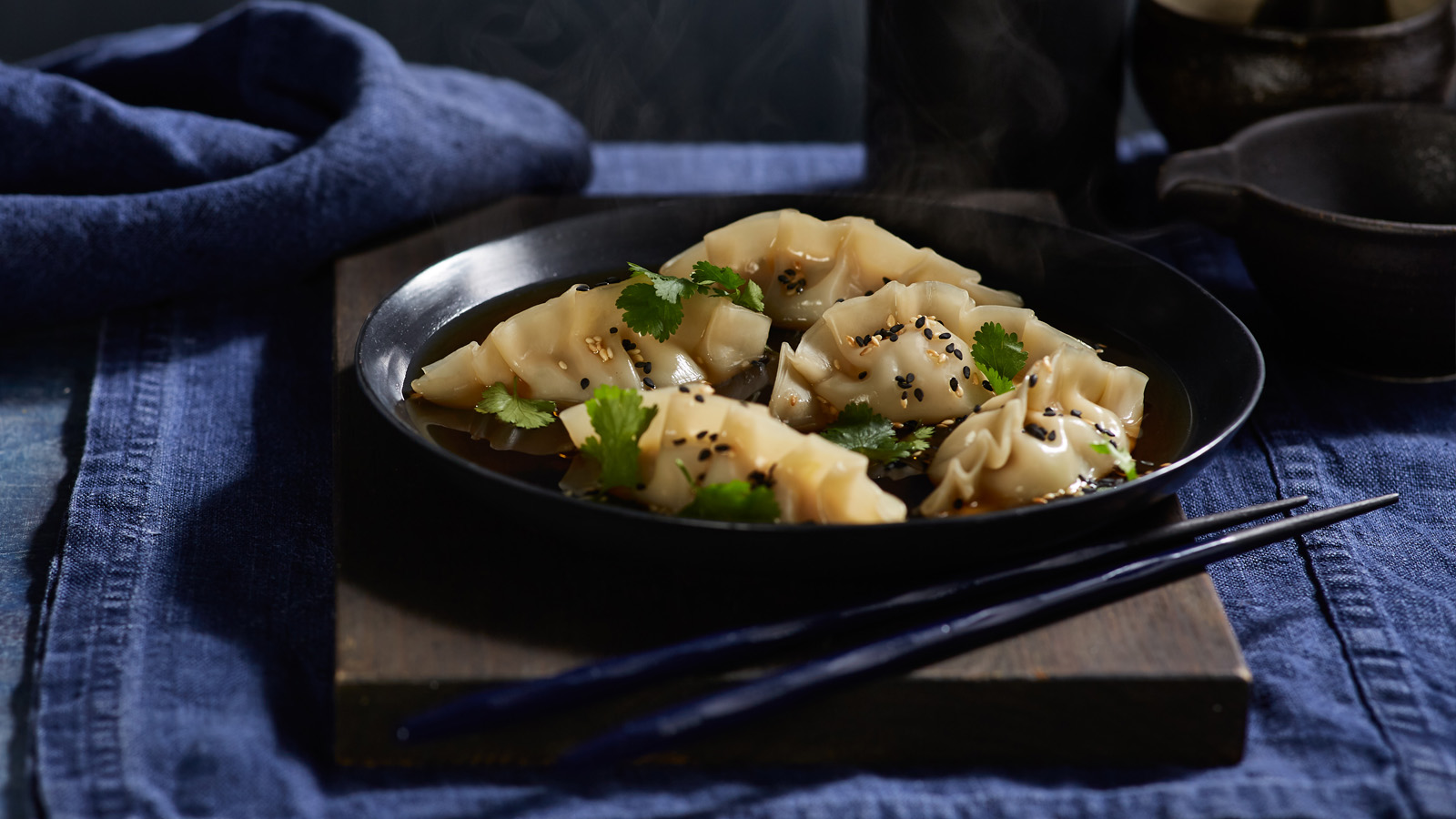 A traditional steamed Chinese dumpling recipe, delicious with soup or on its own
Ingredients
Filling
450 g lean chicken mince
230g can water chestnuts, drained and finely chopped
2 cloves garlic, crushed
1 cm piece fresh ginger, peeled and grated
1 tbsp soy sauce
1 tbsp sweet chilli sauce
1 tsp sesame oil
1 tbsp chopped fresh coriander
2 spring onions, finely chopped
1 packet of wonton or gyoza wrappers (approx. 40)
To serve
Soy sauce
Sweet chilli sauce
Method
Combine all of the filling ingredients in a bowl and mix to combine.
Line the large perforated stainless steel tray with baking paper. Preheat oven on FullSteam 100°C.
Take 1 teaspoon of the chicken mixture and shape into a ball with wet hands. Place filling on a wrapper and wet wrapper edge with a little water. If using wonton wrappers, pinch the wrapper around the filling to make a purse shape. If using gyoza wrappers, fold the wrapper and pinch pleat the edge to seal. Place dumplings on the prepared tray. Repeat with remaining mixture.
Steam the dumplings for 12 – 15 minutes or until cooked.
Serve with your choice of dipping sauce.
Notes
Dumplings are a great addition to a soup. Make double the recipe as dumplings freeze for up to 4 weeks. Cook dumplings from frozen on Full Steam 100⁰C for 20 minutes.