Baked sweet potato wedges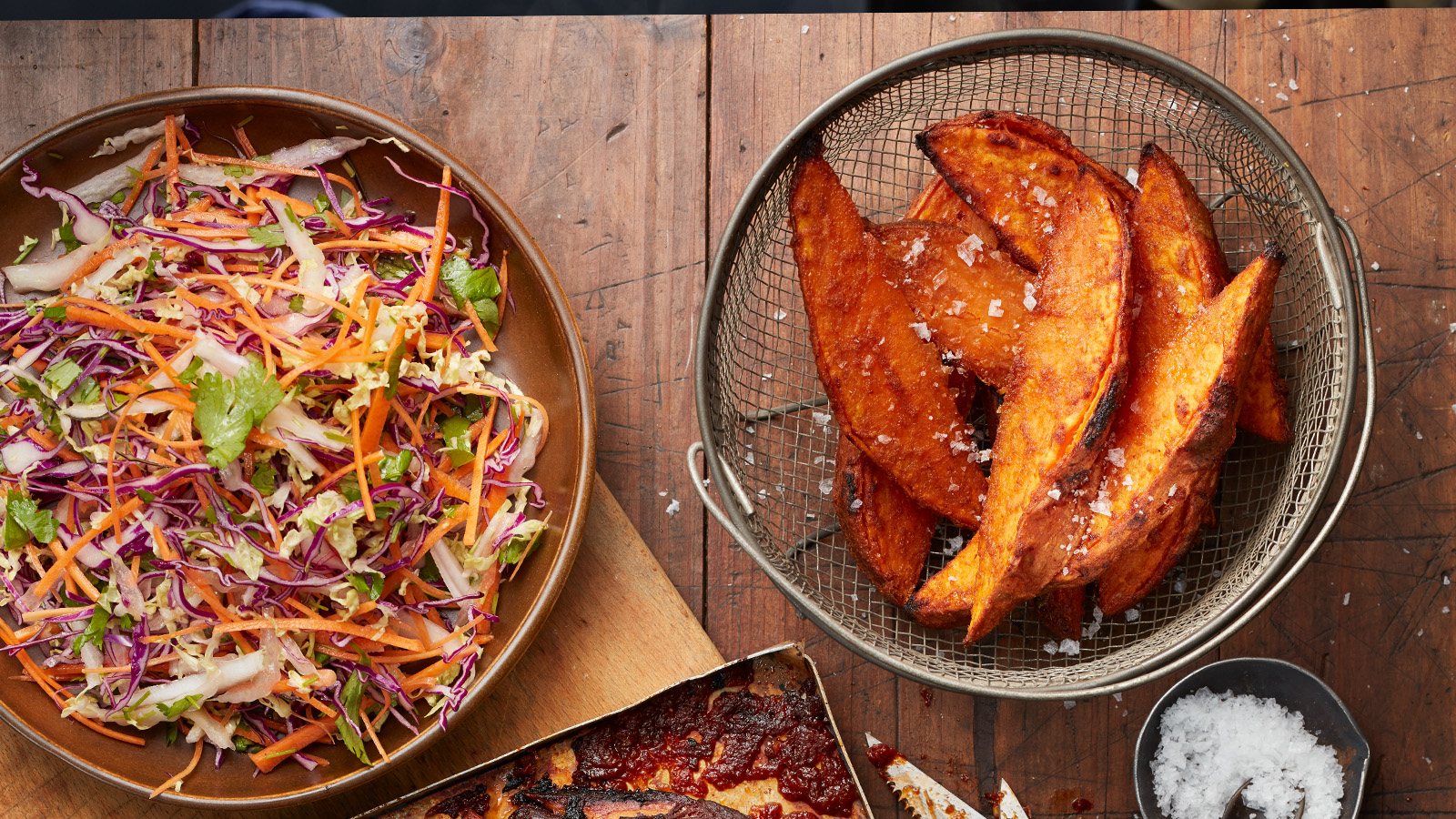 A modern and healthy twist to the classic potato wedge
Ingredients
4 medium sweet potato
2 tsp smoked paprika
2 tsp Cumin
2 tsp garlic powder
1 tsp onion powder
1 tsp ground coriander
1 tsp chilli powder
2 tsp cornflour
2 tbsp salt
2 tbsp olive or canola oil
Method
Place all the spices, cornflour, salt and oil into a large mixing bowl and combine.
Cut the sweet potato lengthwise into 8 pieces. Place into the mixing bowl with the spices and mix together.
Pre heat the oven to 210°C on CircoRoasting®. Line a universal tray with baking paper and place the wedges evenly on the tray. Bake for 15 minutes.
Turn the potatoes over and cook for another 15 minutes. Remove from the oven and serve.