Back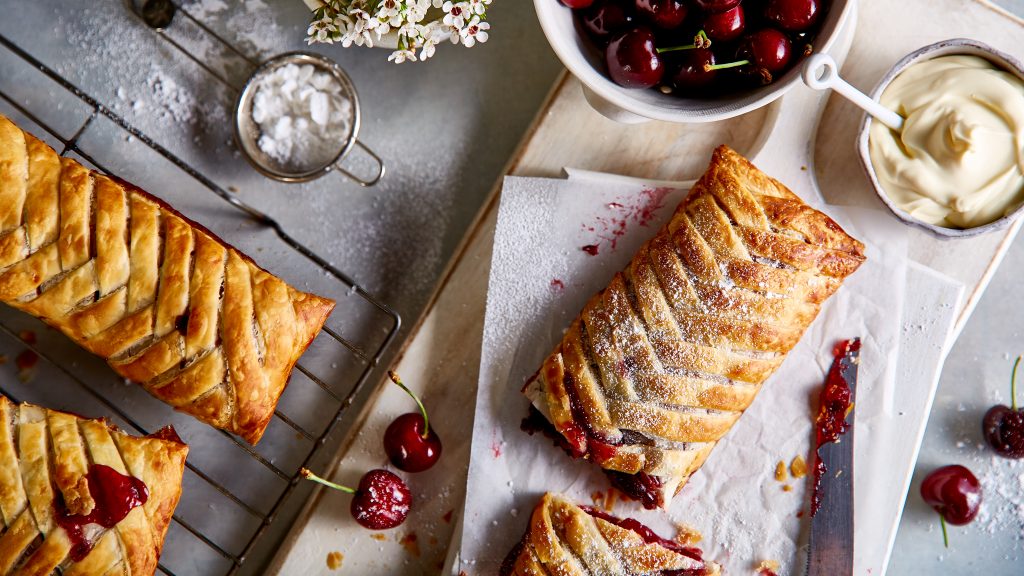 Serves:

6 - 12

Prep time:

45 minutes

Cooking time:

35 minutes

Level of Difficulty:

Easy

Function:

CircoTherm®
Ingredients
| | |
| --- | --- |
| | 500 g frozen cherries |
| | 200 ml water |
| | 150 g caster sugar |
| | 50 g cornflour |
| | 1 lemon, zest and juice |
| | ¼ tsp cinnamon powder |
| | 1/8 tsp Star anise |
| | 3-4 sheets puff pastry |
| | 1 egg |
This delightfully delicious cherry strudel is the perfect way to make the most of cherry season. With flaky pastry, a sweet cherry filling and an impressive appearance, it will leave your guests wanting more.
Method
Cut the frozen cherries into quarters then divide into two halves. Place the first half into a medium saucepan along with all the remaining ingredients and place on a medium heat. Stir for 10-15 minutes, the mix will start out cloudy but will thicken and become clear as the cornflour cooks, it must be stirred frequently so it does not catch on the bottom of the pot. When thickened add the remaining cherries, stir until combined then set aside to cool.
Leaving the base sheet of the pastry attached mark out the puff pastry into thirds with the back of a knife place 250 -300 g of cherry mix down the centre of the pastry leaving 1-2 cm space on each end of the pastry then use a knife and cut on a 45 degree angle from the edge of the sheet to the previous 1/3 marker leaving a 1 cm space between each cut.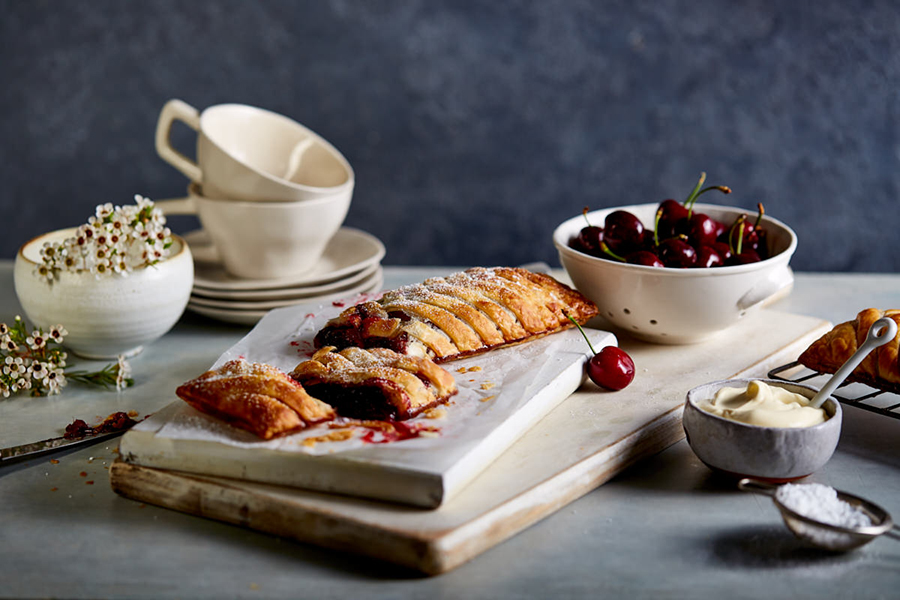 Be careful not to cut through the back sheet. Once complete fold over the first piece on the left hand side, removing it from the back sheet then repeat that step for the right hand side. Repeat that process all the way to the top then pinch the edges to seal the strudel. Continue this until all the mix has been used
Beat the egg then brush the strudel.
Place the brushed strudel onto a universal tray and into level 2 of the oven. Select Circotherm at 200˚, with a low level of steam if it is an option and bake for 35 minutes. Serve immediately.
Authors Bio:
Warren is a chef with over 20 years of cooking experience, ranging from Michelin Star Restaurants to 5 star Hotels. He is highly passionate about embracing technology to create food that is visually stunning, tasty and packed with a whole lot of nutritional goodness.
More from this author