Back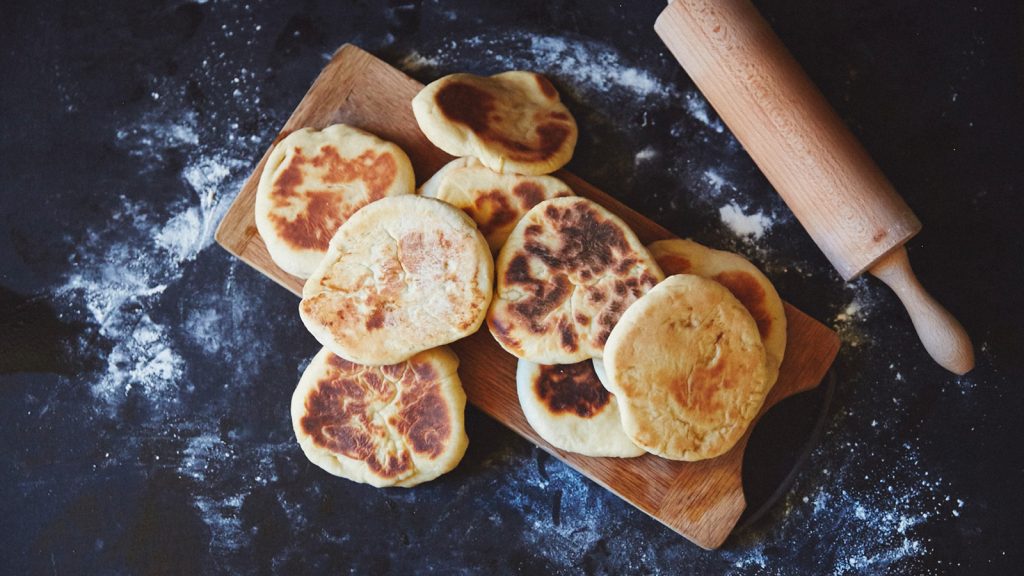 play
Serves:

10

Prep time:

20 minutes

Cooking time:

2 hours

Resting Time:

45 minutes

Level of Difficulty:

medium

Function:

Dough proving function
Ingredients
| | |
| --- | --- |
| | 500 g wheat flour (type 550 preferable) |
| | 1 tsp baking soda (cream of tartar, if available) |
| | ½ tsp salt |
| | 2 tbsp sugar |
| | 125 ml milk |
| | 1 small egg |
| | 2 tbsp sunflower oil |
| | 150 g unskimmed yogurt |
| | 21 g fresh yeast, in crumbs |
| | Flour for the worktop |
| | 60 g butter for the icing, melted |
We use Australian tablespoons and cups: 1 teaspoon equals 5 ml; 1 tablespoon equals 20 ml; 1 cup equals 250 ml. All herbs are fresh (unless specified) and cups are lightly packed. All vegetables are medium size and peeled, unless specified. All eggs are 55–60 g, unless specified.
If there's one thing that will make you fall in love with Indian food, it's naan. This flatbread is the perfect partner to any curry & is also great with a simple peanut dipping sauce as a starter!
Method
Mix all ingredients for five minutes with a mixer (preferably using a dough hook) until the dough is smooth. Place the dough in the oven at level 1, dough proving function for 40 minutes. Take out and allow to cool.
Sprinkle flour on your worktop and form 10 balls of approximately 85 g each. Roll out with a rolling pin to 15cm diameter.
Heat a non-stick saucepan on the cook top to level 7. Place first Naan in the saucepan and reduce heat to level 5. Fry each side for 2-3 minutes until golden brown. Take out and immediately spread liquid butter on it.