Back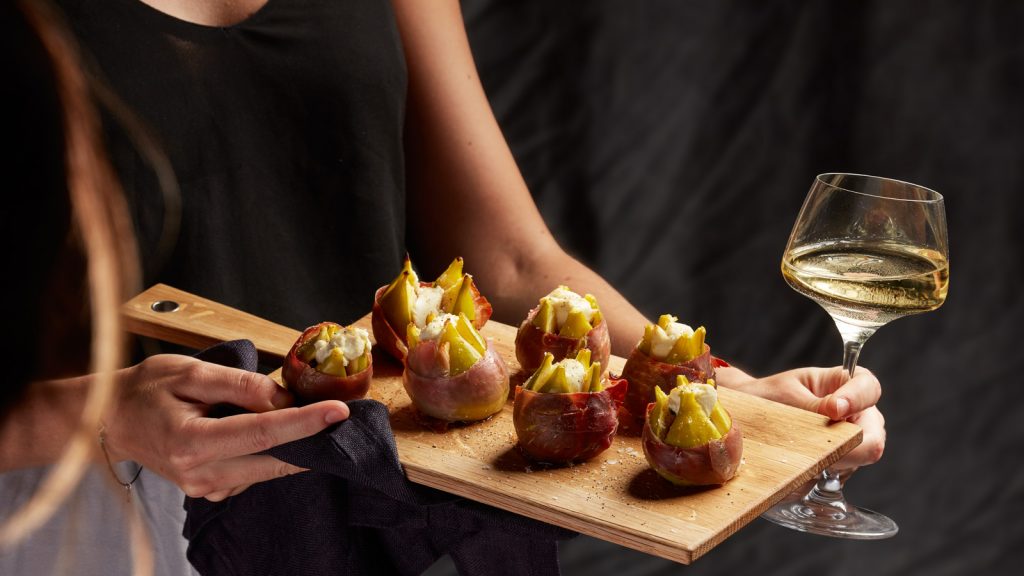 play
Serves:

6 entree size

Prep time:

10 minutes

Cooking time:

12 minutes

Level of Difficulty:

easy

Cuisine:

Italian

Function:

CircoRoasting
Ingredients
| | |
| --- | --- |
| | 6 fresh figs |
| | 6 tsp honey |
| | 90 g goats cheese |
| | 2 tsp thyme leaves |
| | 6 slices of prosciutto |
| | Freshly ground pepper, to taste |
Neff's CircoRoasting is used for this recipe. We use Australian tablespoons and cups: 1 teaspoon equals 5 ml; 1 tablespoon equals 20 ml; 1 cup equals 250 ml. All herbs are fresh (unless specified) and cups are lightly packed. All vegetables are medium size and peeled, unless specified. All eggs are 55–60 g, unless specified.
Method
Preheat oven on CircoRoasting to 180°C. Line the enamel tray with baking paper.
With a sharp knife, trim the stems of the figs and cut into quarters, but only bring the knife 3/4 of the way down – do not cut through the base. Pull the quarters apart gently to make room for the filling.
Put a teaspoon of honey into the base of each fig; sprinkle each fig with thyme and place a piece of goat cheese into each fig; season with freshly ground black pepper.
Wrap a slice of prosciutto around each fig; place figs onto prepared tray. Cook for 10-12 minutes or until prosciutto is crispy and golden. Serve immediately.
Notes
Serve figs with a green leaf salad or as part of an antipasto platter. This recipe can be easily adjusted to cater for as many people as you need.
Authors Bio:
Warren is a chef with over 20 years of cooking experience, ranging from Michelin Star Restaurants to 5 star Hotels. He is highly passionate about embracing technology to create food that is visually stunning, tasty and packed with a whole lot of nutritional goodness.
More from this author