Back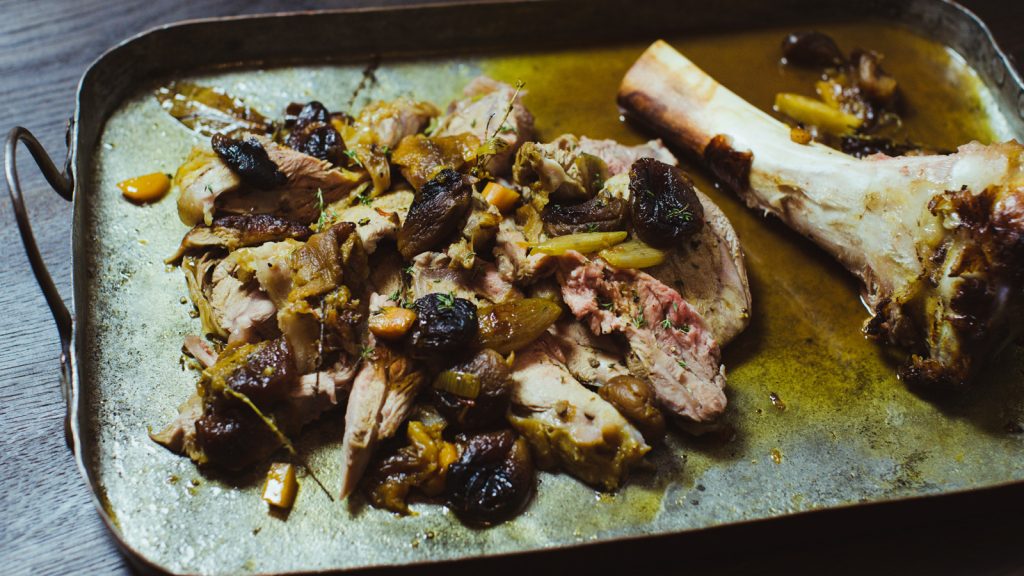 play
Serves:

4

Prep time:

30 minutes

Cooking time:

2 hours

Level of Difficulty:

Mid

Function:

CircoRoasting®
Ingredients
| | |
| --- | --- |
| | 2-3 tbsp olive oil |
| | 1.5 kg veal shank |
| | 3 carrots, roughly chopped |
| | ½ celeriac, roughly chopped |
| | 2 garlic cloves, finely chopped |
| | 300 g shallots, roughly chopped |
| | 12 dried apricots |
| | 250 ml dry white wine |
| | 400 ml beef stock |
| | ½ bunch thyme |
| | 1 bay leaf |
| | 1 g saffron |
| | Salt and black pepper |
We use Australian tablespoons and cups: 1 teaspoon equals 5 ml; 1 tablespoon equals 20 ml; 1 cup equals 250 ml. All herbs are fresh (unless specified) and cups are lightly packed. All vegetables are medium size and peeled, unless specified. All eggs are 55–60 g, unless specified.
This is a must add to your list of weekend go-to recipes. Perfect on a cold winter night, serve with some creamy mashed potatoes for an extremely satisfying feed.
Method
Preheat the oven to 180˚C CircoRoasting®. Heat the oil in a large roasting pan over moderately high heat and brown the veal shank for about 4 minutes on each side. Season with salt and remove from the pan.
Add the carrots, celeriac, shallots, garlic and dried apricots to the pan and brown briefly on medium heat with the remaining olive oil. Add the white wine and reduce by half. Add the thyme and beef stock. Add a bay leaf and season with salt and pepper. Carefully return the veal shank to the roasting pan.
Transfer the pan to oven and roast the veal for 80 minutes. After 45 minutes, turn the veal over. Soak the saffron in 2 tsp water and add to the pan. To serve, debone the veal, slice it and sprinkle it with sea salt. Top it with sauce and vegetables.
Notes
If desired, the veal shank can also be served with gnocchi or risotto. Add a spicy, earthy red wine for a unique dining experience.