Back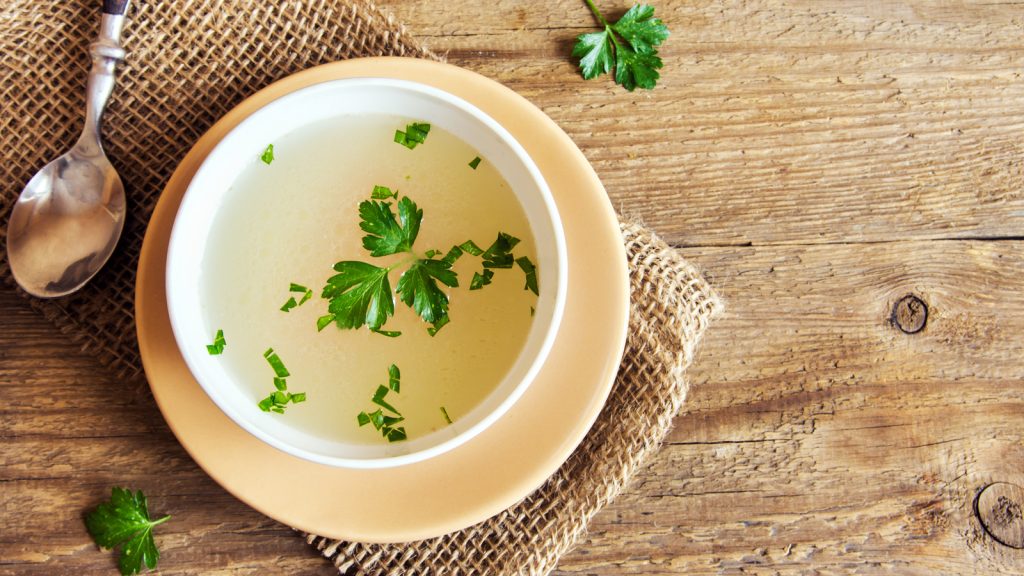 play
It seems an awful waste to not use your fish scraps to make something great and it's so simple to do that there's really no reason not to!
Unlike other stocks or broths that take hours to cook, fish stock only needs to be brought to the boil and then simmered for 30 minutes meaning you can probably do it in the background while preparing your meal with the fillets. It's the essential element of many fish based soups and sauces and can be used in any number of ways to add a little extra flavour to a dish.
All it takes is 3 simple ingredients:
1. Whole fish scraps
To begin with, rinse your fish scraps under running water to wash out anything that will discolour the stock then place them in a large pot.
TIP: If you want your stock to be extra clean, you may also choose to soak the scraps in salted water for 1 hour.
2. Aromatics
Depending on your preference, fish stock can be made with any number of herbs, spices and vegetables. Throw in some lemongrass, ginger and kaffir lime leaves for a subtle Thai flavour; try adding some coriander seeds, fennel seeds and cloves for a mild Indian style or go classic French with tarragon, white wine and bay leaves.
3. Water
Pour in enough water to cover the fish and aromatics and bring the boil. As soon as the stock begins to boil, reduce the heat down to a gentle simmer for 30 minutes. To strain the stock, place a colander lined with some muslin cloth into a bowl and pour the stock through.
TIP: This stock should be used within 4 days if kept sealed in the refrigerator or it can be frozen for use when required.