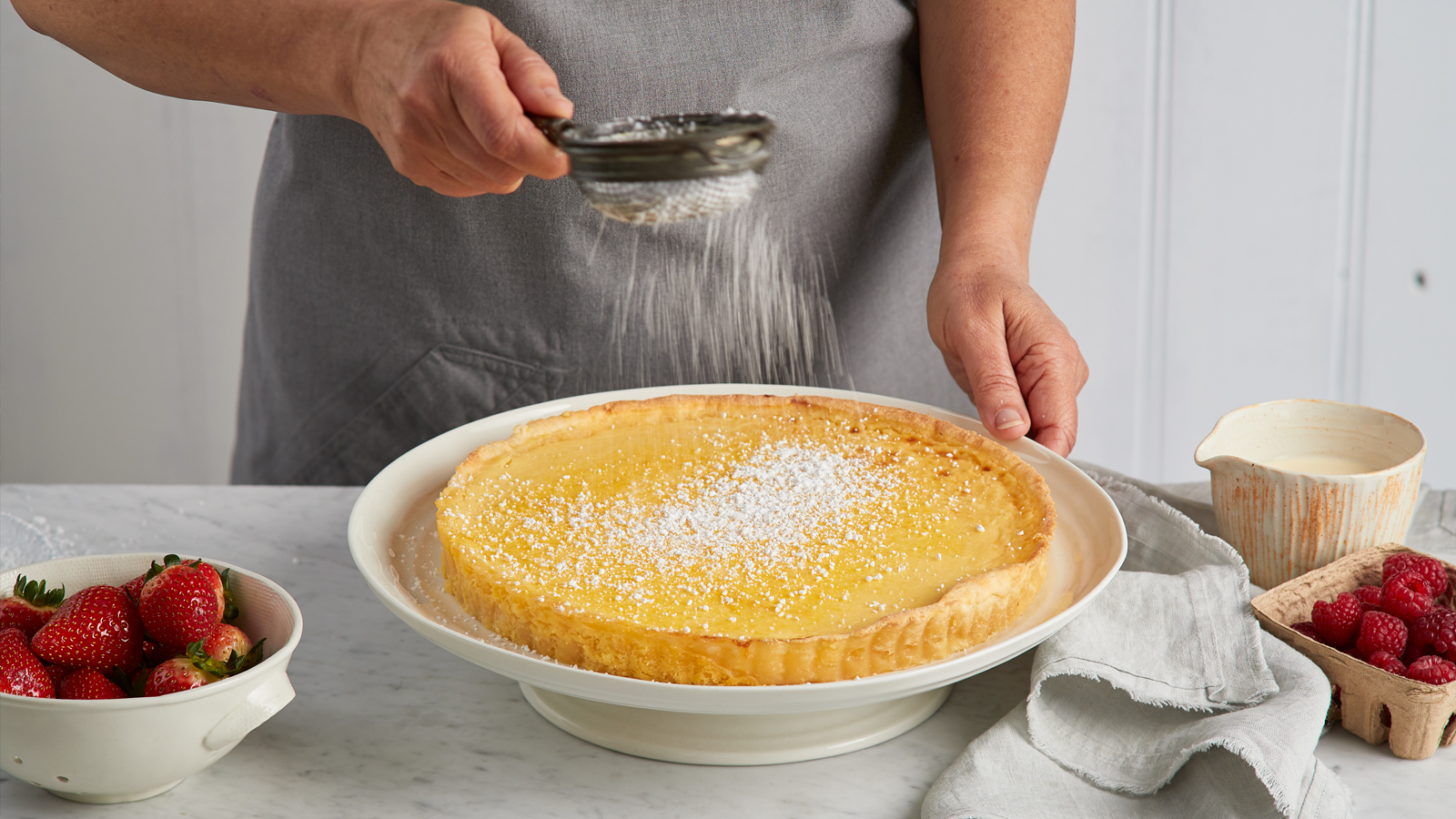 Master the classic lemon tart and you'll have a showstopping dessert for your next dinner party or family event.
The NEFF CircoTherm® Intensive function results in a perfectly crisp and golden pastry, while lashings of fresh lemon juice and grated lemon zest in the custard filling ensure a zesty end result. Serve the chilled lemon tart with cream and fresh berries at your next sophisticated soiree.
How to achieve a textbook lemon tart:
Perfect shortcrust pastry requires cold butter. So it's best to weigh and cube the butter first, then pop back in the fridge to firm up before using.
Rolling out the pastry between 2 sheets of baking paper will prevent it sticking to your bench or rolling pin.
Dried beans or rice are an economic alternative to baking weights. And don't forget, they're reusable!
Straining the lemon custard filling ensures a luscious silky texture with no pulp or pips.
Serve our classic lemon tart with a dusting of snow-white icing sugar for the ultimate festive dessert.