Mixed mushroom bruschetta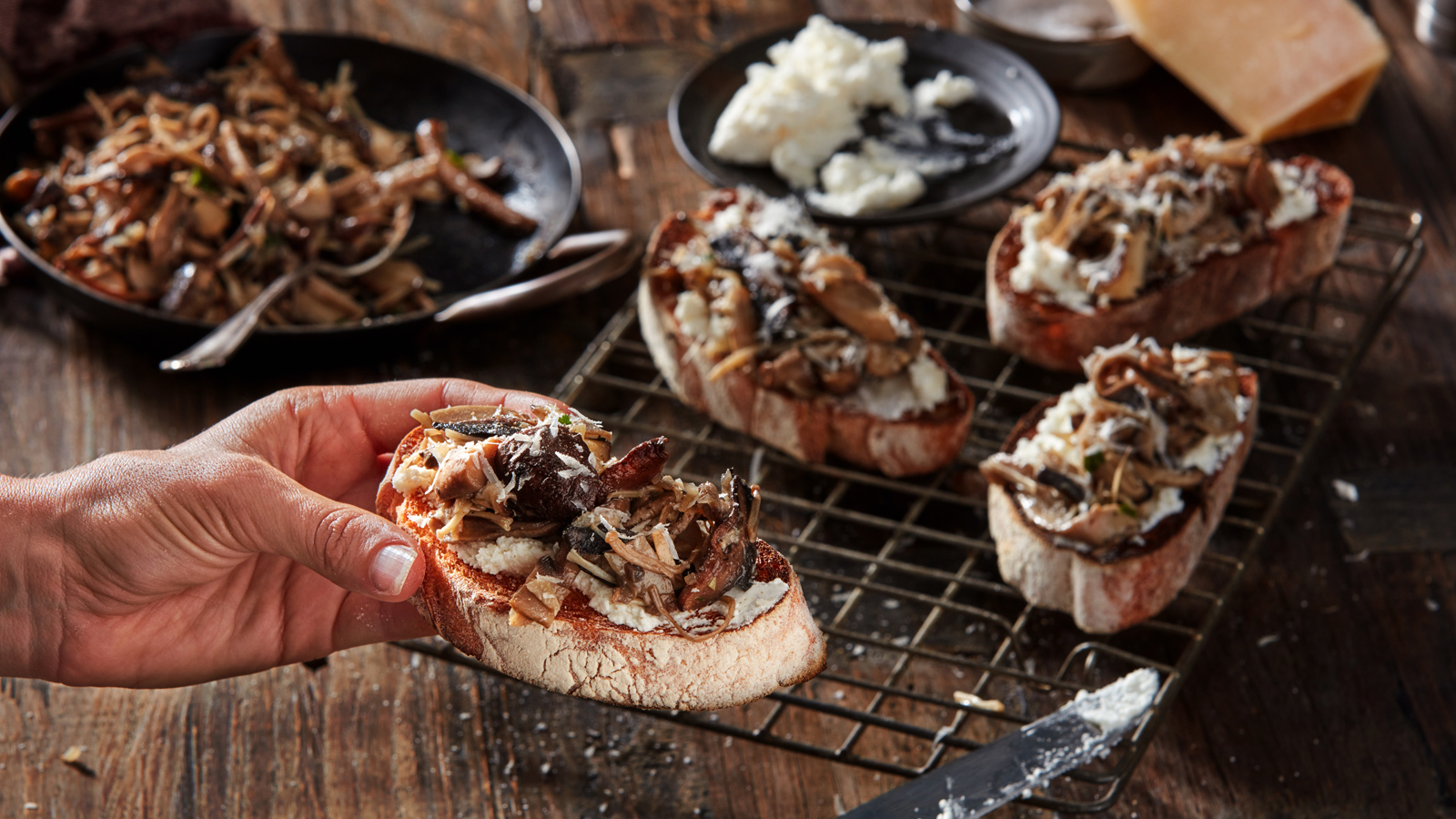 Ingredients
40 g unsalted butter
¼ cup (60 ml) olive oil
250 g mixed mushrooms, sliced
1 small onion, finely chopped
3 garlic cloves , crushed
60ml dry white wine
Chopped parsley
A few sprigs thyme
Ciabiatta or sour dough loaf
Salt and pepper to taste
Method
Place fry sensor pan on Induction, level 4 on fry sensor. Wait till temperature has been reached; add butter and half the oil. Add mushrooms, onions and garlic; cook, stirring until soft. Add wine and cook until liquid has evaporated; add thyme and parsley; set aside and keep warm.
To toast ciabatta, drizzle olive oil over both sides. Pre-heat fry sensor pan on level 5 fry sensor. Once temperature has been reached, place bread in frying pan and cook for approximately 3 minutes on each side or until crisp.
Fry sensor is great for toasting smaller quantities, is easy to use, and no mess.
Alternatively, ciabatta can be toasted in oven on 210°C, circoroaster, level 3. Appoximately 3-4 minutes top side, once turned, 2-3 minutes underneath.
Place mushrooms on top of cooked ciabatta.
Notes
For something different top with a good quality goats cheese or Persian fetta, Grape cherry tomatoes with a balsamic glaze or a poached egg.
We use Australian tablespoons and cups: 1 teaspoon equals 5 ml; 1 tablespoon equals 20 ml; 1 cup equals 250 ml. All herbs are fresh (unless specified) and cups are lightly packed. All vegetables are medium size and peeled, unless specified. All eggs are 55–60 g, unless specified.