Get your chocolate fix with these summer iced chocolate recipes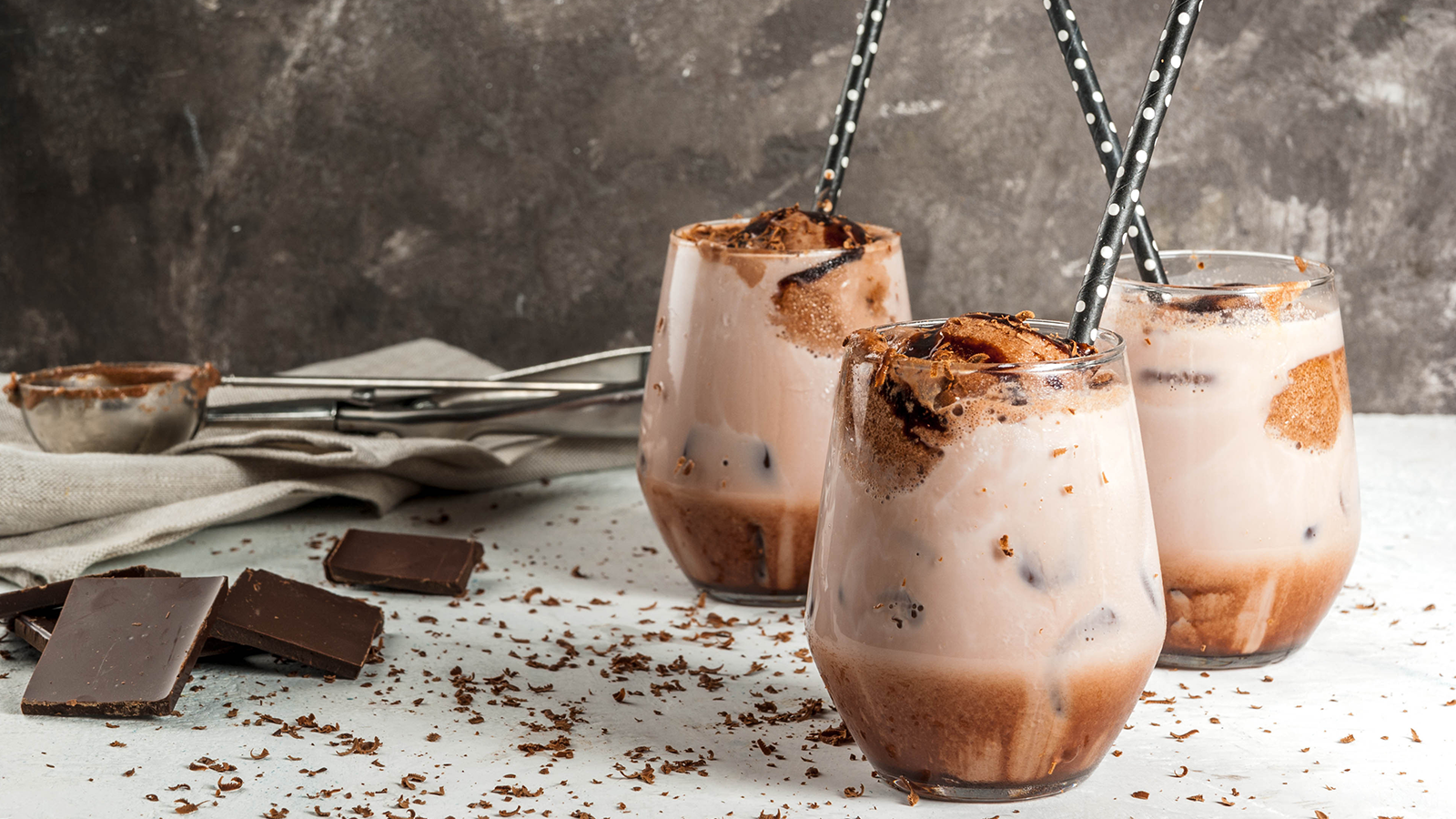 We're heading into Australia's hottest months, and our dessert orders are straying from the familiar territory of hot chocolates and warm, creamy puddings. But that doesn't mean that our favourite cocoa treats need to take a back seat.
Consider it the summer of iced chocolate: easy to make, easy to drink and sure to put a smile on the faces of all your summer guests. Simply blend the follow ingredients in a blender, add a handful of ice cubes and a splash of sparkling water, and head down to the beach:
¼ cup hot water or hot milk
½ cup icing sugar
¼ cup cocoa powder
a drop of vanilla extract
1 cup milk
If you're feeling a little bit creative, here are 5 ways to spice up your iced chocolate this summer:
Naughty iced chocolate 
Add a shot of chocolate liqueur, coconut rum, Baileys or Kahlua to your refreshing drink for a sweet sundowner in the warm sunset.
Iced chocolate float
Scoop a serving of your favourite ice cream or gelato (we love coconut, mint, cherry or orange flavours) on top of your iced chocolate – in the style of a childhood soda float. The creaminess of the ice cream will add a textural element as well as a burst of flavour.
Mocha frappe
Replace the ¼ cup hot water or hot milk with a shot of light roast espresso for an iced chocolate with a caffeine kick.
Peanut Butter and Chocolate Iced Milkshake
Melt two tablespoons of smooth peanut butter in the hot water or hot milk before combining with the other ingredients for a nutty, creamier version of this classic refreshment.
Mexican iced chocolate
With a dash of cayenne pepper, cinnamon and nutmeg, transform your iced chocolate into a spicy, complex drink that'll leave your tongue tingling