How to make the perfect cream cheese frosting every time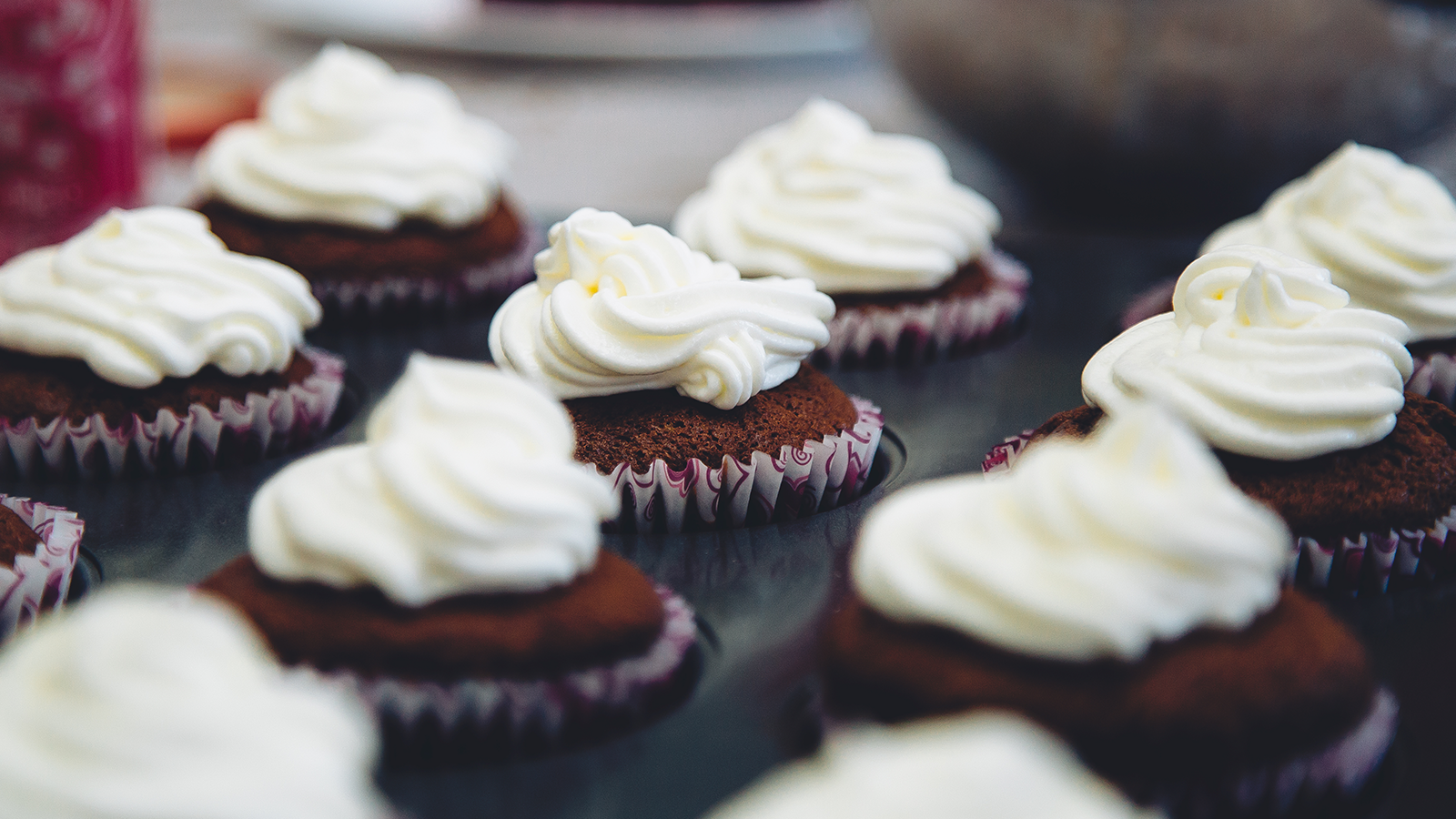 I'm sure you'll agree that no batch of fluffy red velvet cupcakes or slice of nutty, moist carrot cake is complete without a hearty layer of cream cheese frosting. Slightly tangy, subtly sweet and ever-so-creamy, this timeless choice can transform even the simplest bake into a family favourite. But getting the perfect frosting is sometimes a little tricky… until now!
We're sharing our secret, fool-proof, 5-ingredient formula to making the perfect cream cheese frosting every time. Ready? Inspired? Get your piping bag and palette knives at the ready…
Here's what you need
1 cup unsalted butter
1 cup cream cheese
5 cups icing sugar
1 tsp vanilla extract
5 tsp salt
Step by step
First, beat the butter (at medium velocity) for approximately one minute until smooth and creamy. Then add the cream cheese and beat for another 3 minutes, until light and swirly – don't overbeat.
Sift the sugar and add slowly, about one cup at a time. Again, be careful not to overmix.
Finally, add the vanilla and salt and beat one last time until smooth (approximately 3 or 4 minutes). Pipe or spread onto cooled cakes and decorate.
Our 3 top-tips for cream cheese frosting
The key to a great recipe lies simply in the ratios, method and quality of ingredients. Through many years of testing, trial and error, we've concluded that a great cream cheese frosting depends on:
Equal parts cream cheese and butter
To get that fluffy, creamy, silky texture that melts in your mouth with each bite of cake, make sure that whatever you add in butter, you match with cream cheese. The other ingredients are a little bit more flexible, but we recommend the above ratios – they work, we promise.
Beating the butter first
Put that cream cheese aside – we have some news. Beating your butter first and then adding the cream cheese makes everything smoother and more consistent. It's all got to do with not overmixing the cream cheese (which has a higher starch content and can make the frosting quite stiff if mixed for too long). In general, avoiding overmixing is essential.
Choosing first-grade dairy
As obvious as it may seem, the quality of your ingredients often plays a major role in the outcome of your culinary creations – especially when it involves fresh produce like dairy. Try picking a cream cheese made from grass-fed, organic dairy – preferably one sourced locally or from within Australia.