7 Chicken Recipes to Enjoy this Spring
Ever wonder where the term 'spring chicken' came from? Learn that and a few new cooking skills here:
Hope might spring eternal but spring chickens sure don't. The phrase 'spring chicken' dates back to when chickens weren't reared through winter, and were sold when grown in the warmer months. If merchants tried to pass off yesteryear's chook as a fresh one, their punters would likely decry that it was "no spring chicken!"
Today, poultry is fresh all year round. But in the spirit of tradition, we're waving goodbye to winter with a roster of spring chicken recipes to spruce up an old classic.
Chicken Cacciatori
This warming dish will fill stomachs and give picky eaters a pleasant surprise. Sear chicken until golden in oil, salt, and pepper. Then fry up the pancetta, onion, and garlic before adding carrots and celery.
Cook polenta in milk on a medium to high heat, on induction level seven, until boiled. If at any point the polenta starts to lump, add some milk. Finish the dish by stirring in butter and cheese and enjoy the tastes of Italy.
Read the full Chicken Cacciatore recipe.
Tandoori chicken with roti bread
For the softest chicken, cut deep incisions in the breast fillets and then marinate in tandoori paste and yogurt mix for a few hours or overnight. For optimal cooking, use CircoRoast and cook at 200°. Use a MultiPoint MeatProbe and set to 71°C, and expect it to take approximately 25 minutes.
Read the full Tandoori Chicken with Roti Bread recipe.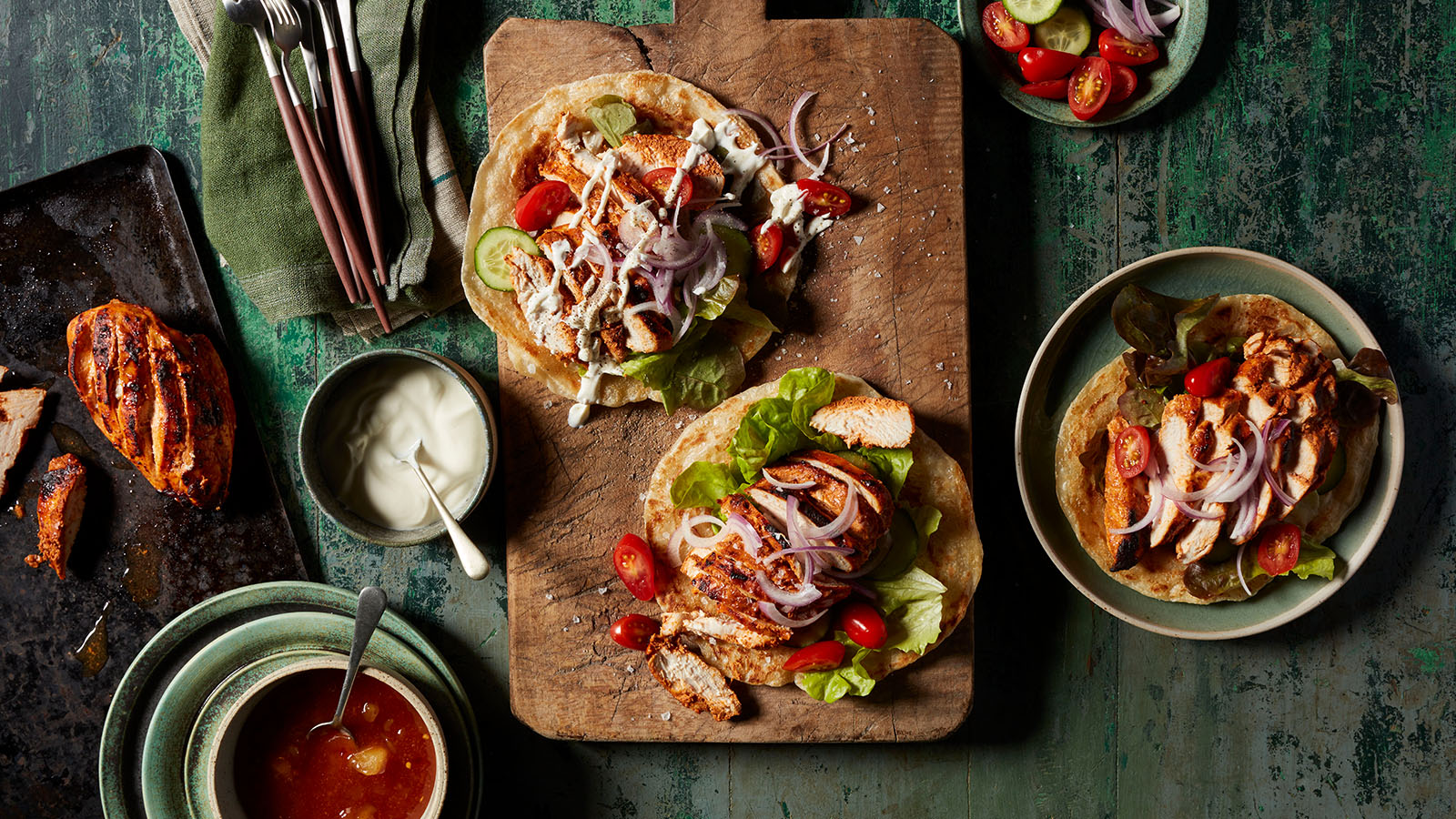 Spicy Harissa Chicken with Pearl Cous Cous
If you like some zing in your chicken, this one's for you. Rub harissa paste into the chicken and place into a solid stainless steel steamer tray, then cook on FullSteam at 100°C. Add onion, garlic, ginger, turmeric, coriander, cumin and butter into a two litre ovenproof dish, and add to the oven when it's reached temperature. Cook for four minutes and then add the stir in the cous cous before cooking for a further 10 minutes. Add beans, and cook for a further six to eight minutes.
Read the full Spicy Harissa Chicken with Pearl Cous Cous recipe.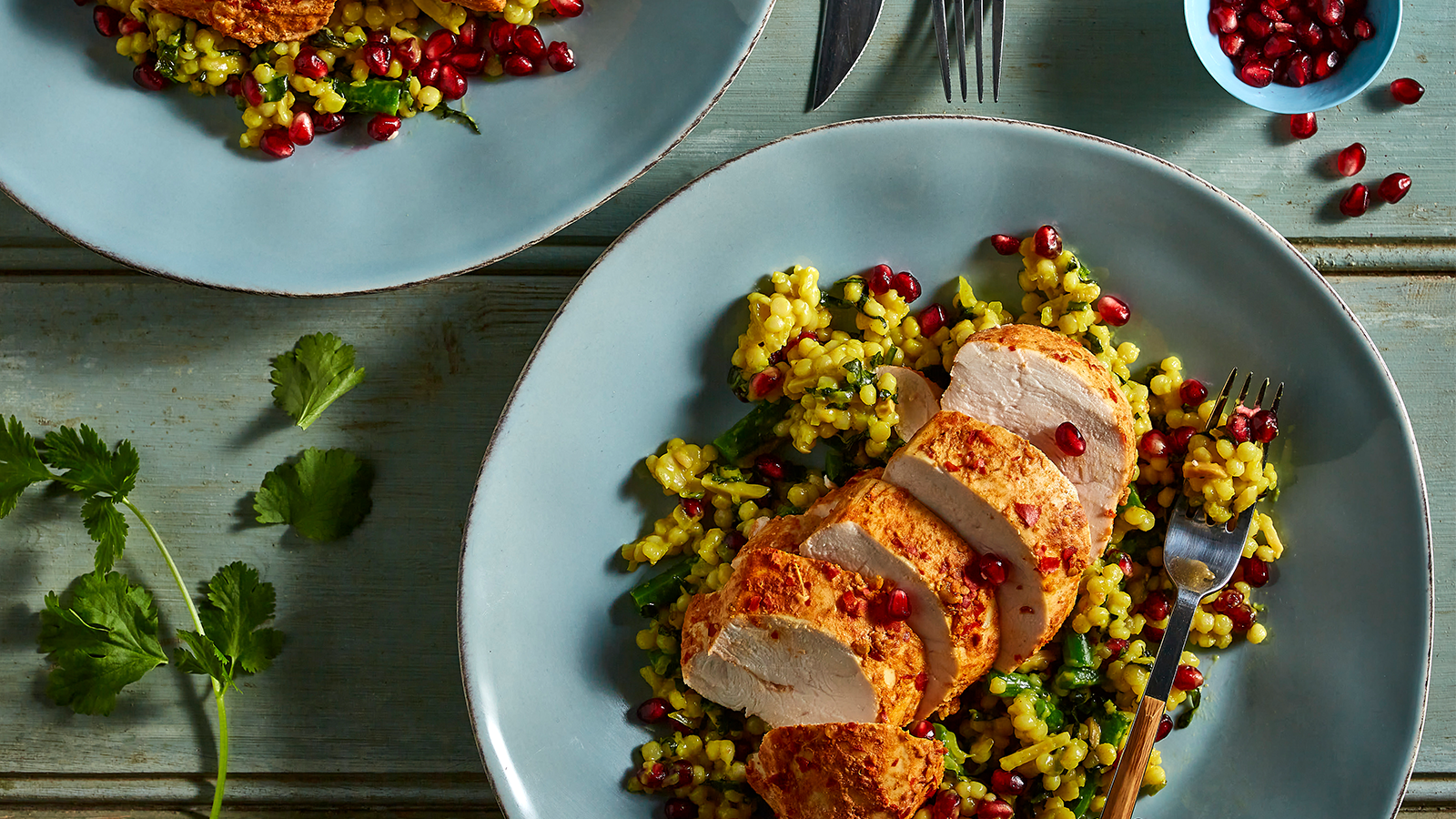 Coconut and Sesame Chicken Tenders
A mango salsa gives this meal a Caribbean zing while doubling as a eye-catching garnish. Hungry home chefs will be happy to know it doesn't take long to cook, either — 15 minutes of prep and the same time to cook. Coconut spread through panko bread crumbs makes every chomp of chicken tender extra interesting.
Read the full Coconut and Sesame Chicken Tenders recipe.
Chicken Enchiladas
Dios mio, what a meal. If you're looking to level up your Mexican cooking skills, this enchilada recipe is what you need — just enough extra steps to make it special, but not enough to get confusing. You'll never have more supple chicken than these breasts cooked with the MultiPoint MeatProbe, just chuck the chook in on CircoRoast and set the probe core temperature to 70°C. The added steam will make the already saucy dish extra juicy, even after chicken is cooled and shredded.
Read the full Chicken Enchiladas recipe.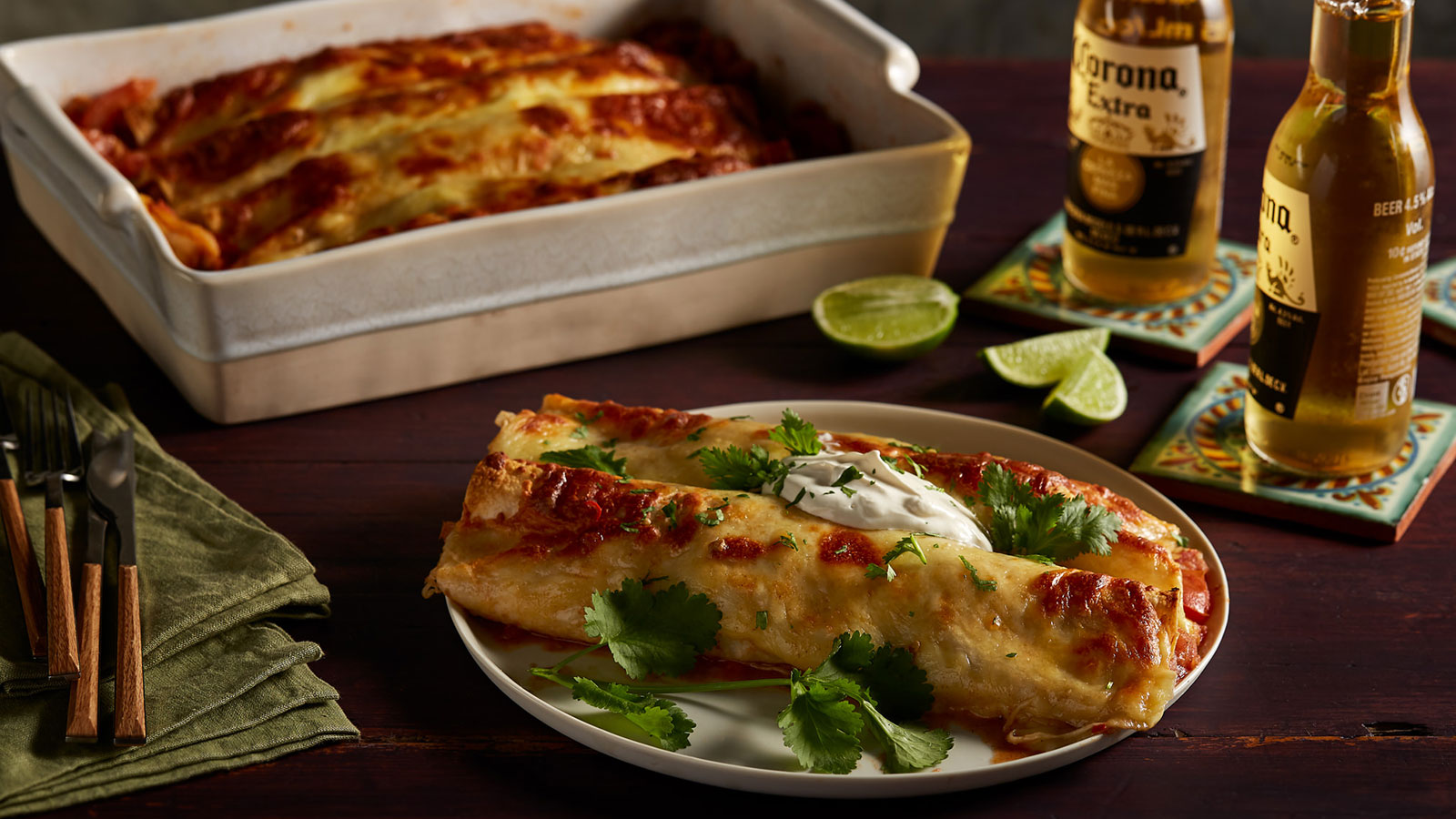 Crispy coconut chicken wings 
Stepping away from the mains, this is an excellent choice for shared-plate entertaining. Coconut cream, chilli, garlic, and lime juice add an underlying layer of flavour through an overnight marinade (or two hours if you're short on time). Opting not to use a radioactive chilli concoction from the bottle and make your own sauce instead will give extra brownie points.
This is a simple recipe for all — get the kids involved and lighten your work load.
Read the full Crispy Coconut Chicken Wings recipe.
Chicken Parmigiana Bake
If you've used the last six recipes to get through the week, this parmigiana bake is the perfect Sunday selection. Tried and true ingredients keep things honest and homely; there's a sauce base of onion, garlic and capsicum, a browned and baked chicken, and ample mozzarella and parmesan to top things off.
If you do want to get fancy, pancetta slices up top served in a Le Creuset baking dish will elevate the dish just enough.
Read the full Chicken Parmigiana Bake recipe.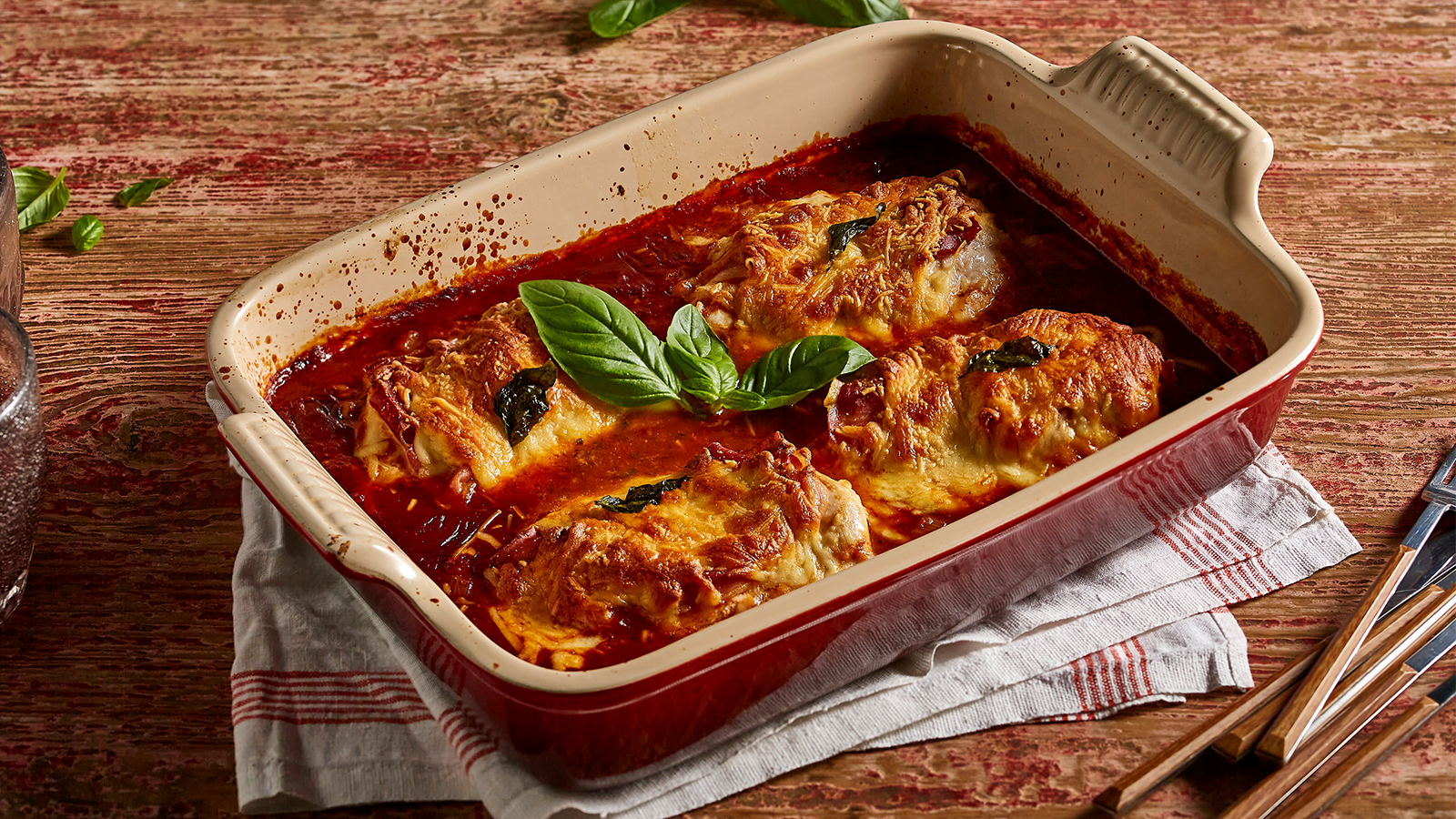 ________________________________________________________________________
About NEFF
NEFF is a German-engineered kitchen appliance brand, with a product range that includes ovens, cooktops, rangehoods, coffee machines and dishwashers designed to make life in the kitchen a daily pleasure. For people who love to cook, NEFF gives you the tools to creative meaningful connections, express your creativity and make memories. Because real life happens in the kitchen.