Top 12 oven functions and how to use them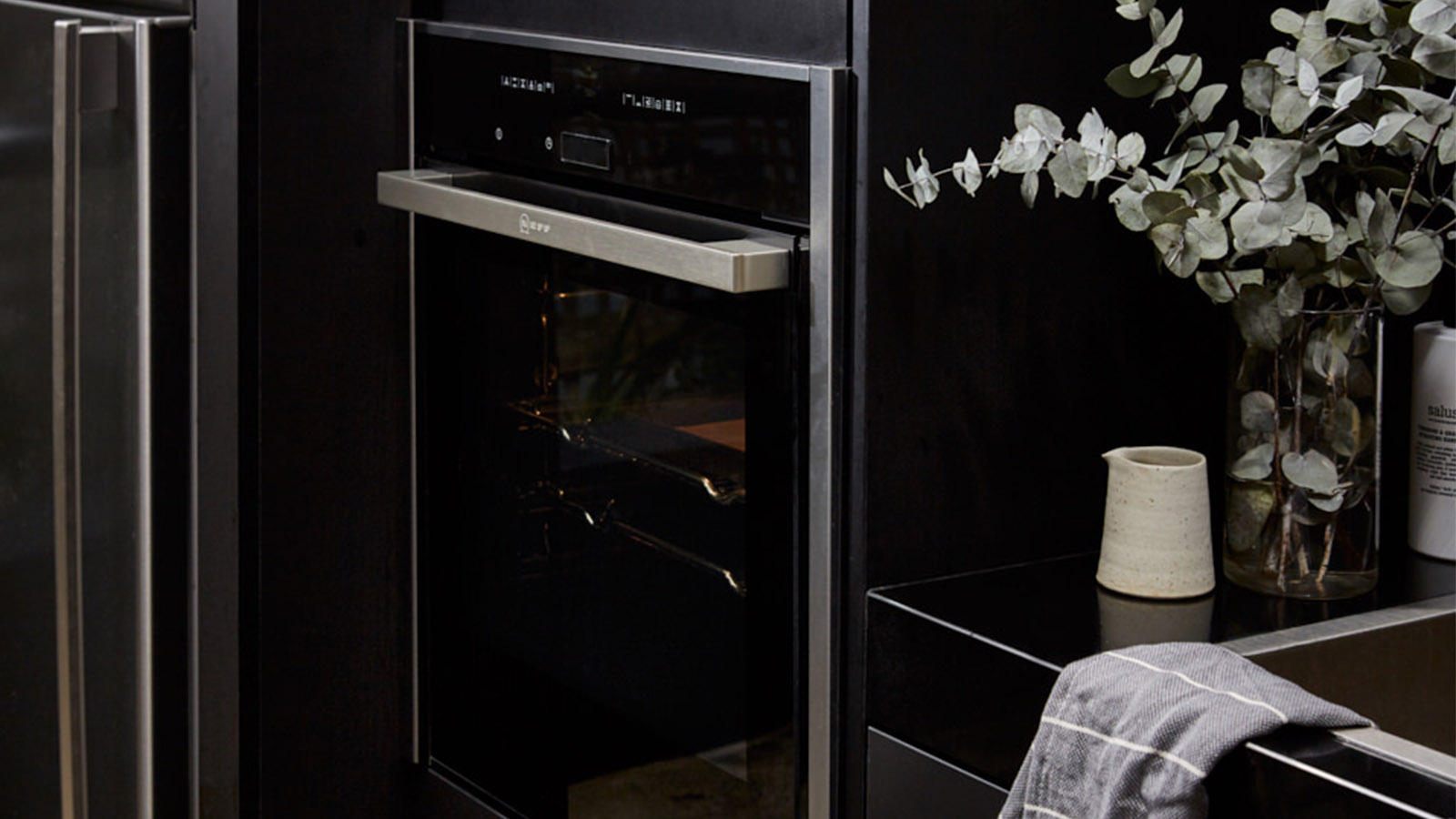 Whether it's a four-course dinner or a simple dessert, your NEFF oven is equipped with the secret weapon for every dish.
Congratulations. If you are reading this article, you've either bought a NEFF oven or you are thinking about buying a NEFF oven. And that means you're already on the right path to elevate your cooking experience.
Your NEFF oven has a variety of functions that you may not have experienced in previous appliances, so to get the most out of your new appliance you need to fully understand its capabilities.
We've broken them down for you, so you can understand the power of each oven setting, what they look like and when to use them. Don't forget to check your manual for more details.
CircoTherm
The CircoTherm function allows you to cook food on multiple levels without the flavours intermingling. This is effective when you are entertaining and need to have multiple dishes cooking at the same time.
Try our beef and mushroom pie using CircoTherm.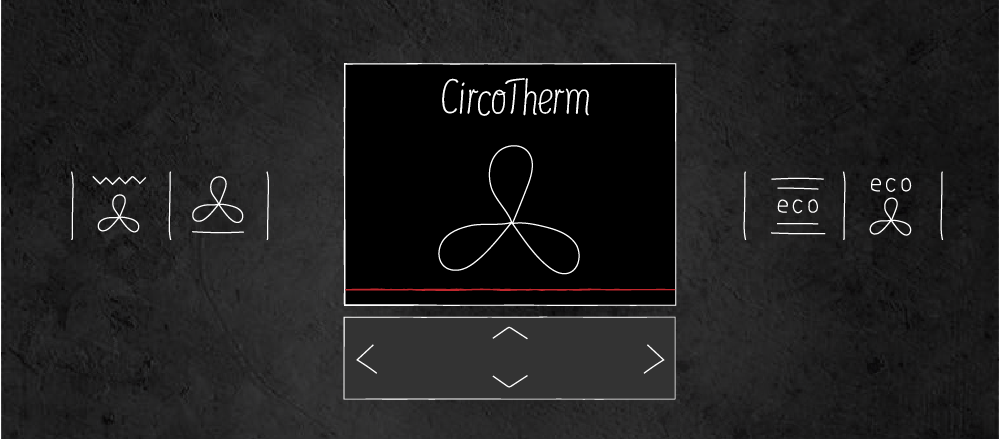 Top/Bottom Heating
Top/Bottom heating is the most effective setting to use when you are baking or roasting on a single level. The heat is emitted evenly from above and below, making it ideal for baking cakes.
Try our Lamb Rogan Josh using top and bottom heating.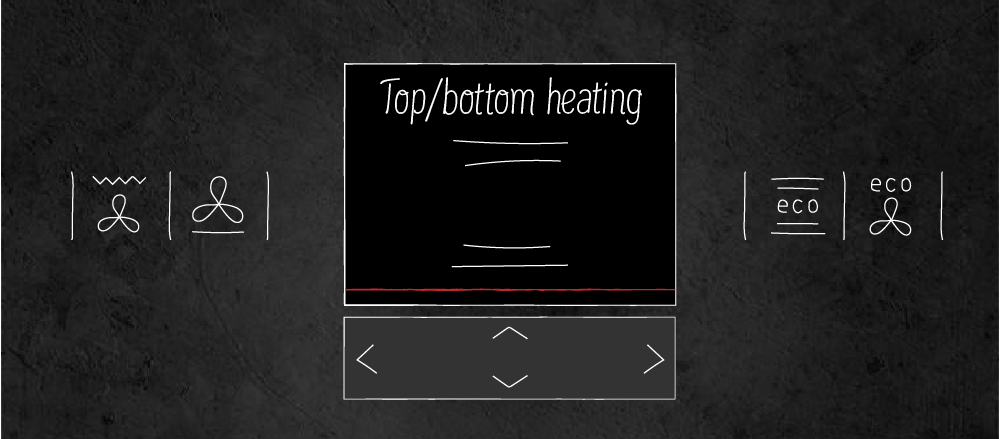 CircoRoasting
Our CircoRoasting setting circulates hot air around the food consistently, perfect for roasting whole fish and larger pieces of meat. The grill element and the fan switch on and off alternately, providing the ultimate conditions for a tasty Sunday roast.
Try our Rolled Cranberry and Pistachio Roast Chicken using CircoRoast.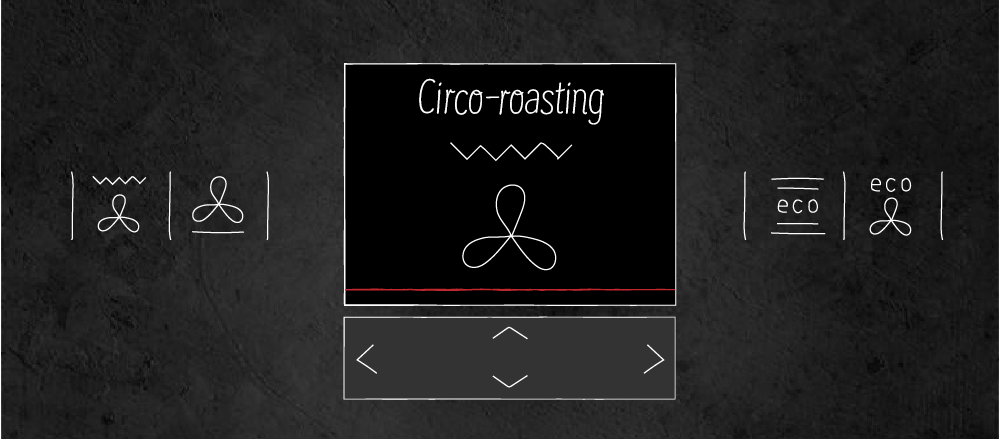 Bottom heating
The bottom heating setting emits heat from below, which is great when you need to ensure the base is cooked through. This setting is ideal for pizza or pastry cases.
Try our apple pie recipe using bottom heating.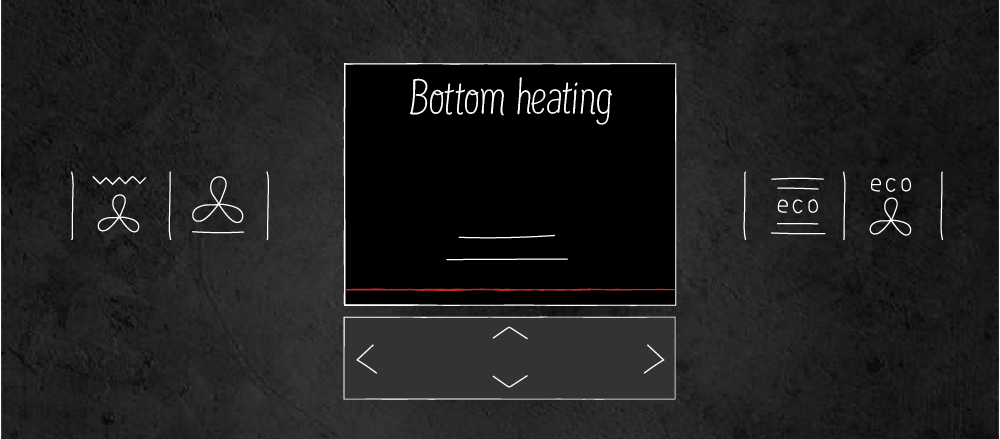 Dough Proving
Our dough proving function allows your dough to rise quicker than it would at room temperature, so the surface of the dough does not dry out and you have a light, fluffy crumb. It can be used for a variety of recipes including naan bread, jam donuts and pizza bases. The setting provides the perfect environment for proving.
Try our potato focaccia with caramelised onions recipe using our Dough Proving function.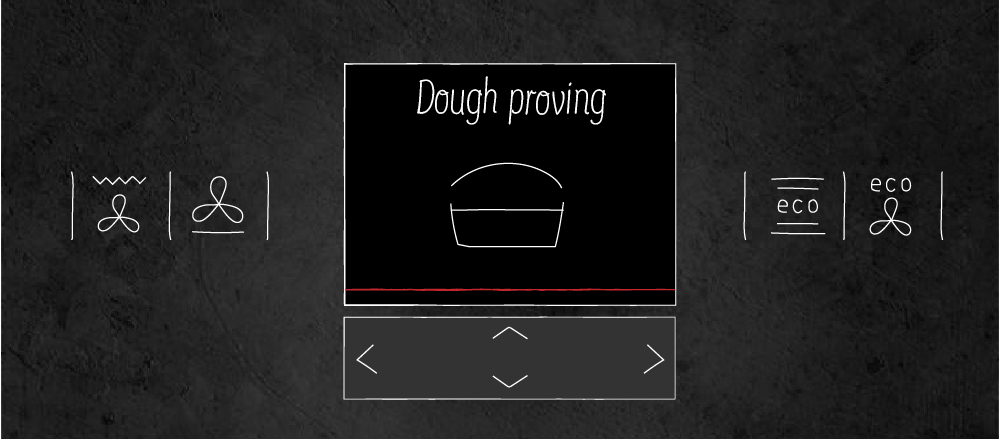 Bread baking 
Our bread baking setting means you can skip the bakery and make your sourdough at home, filling the room with the scent of freshly baked bread. The bread baking temperature varies between 180C and 240C, to ensure your loaf rises with a nice crust.
Try our crusty home-made bread recipe using the bread baking setting.

Low temperature cooking
Whether you want a roast that melts in your mouth or a casserole that's packed full of flavour, cooking low and slow can deliver amazing results with very little effort. This setting uses a fixed temperature to gently tenderize without over cooking, resulting in meat and poultry that is juicy and melts in the mouth.
Click here for some slow cooked recipes from around The NEFF Kitchen.
Full surface grill
When using the full surface grill, the entire area underneath the grill element becomes hot. This is excellent for grilling flat items such as sausages or steaks, which you would usually cook on a barbeque.
Try our lamb souvlaki using the large area grill setting.
Centre area grill
When using this setting, the central area under the grill becomes hot. But the grilling area is smaller than the large grill, meaning you should use it when you are preparing food for fewer people.
Try our chilli prawn coconut skewers using the center area grill setting.
Defrost
The CircoTherm fan circulates air through the oven to speed up defrosting times, retain food colour and moisture. This is perfect for delicate food as well as fish and poultry.
Click here to see some great recipes that you can make in bulk and freeze.
Reheat
Reheat allows you to gently warm dishes again – and thank to the moisture in the oven, they will look and taste freshly prepared.
Try our cheesy roast cauliflower bake which you can reheat
Keep warm
Keep warm is the right setting for keeping food warm without drying it out before serving. It's typically set between 60 and 100 degrees and is perfect if your guests arrive late to the party.
Click here for more tips on how to be the perfect host without spending the whole time in the kitchen.