Pita Bread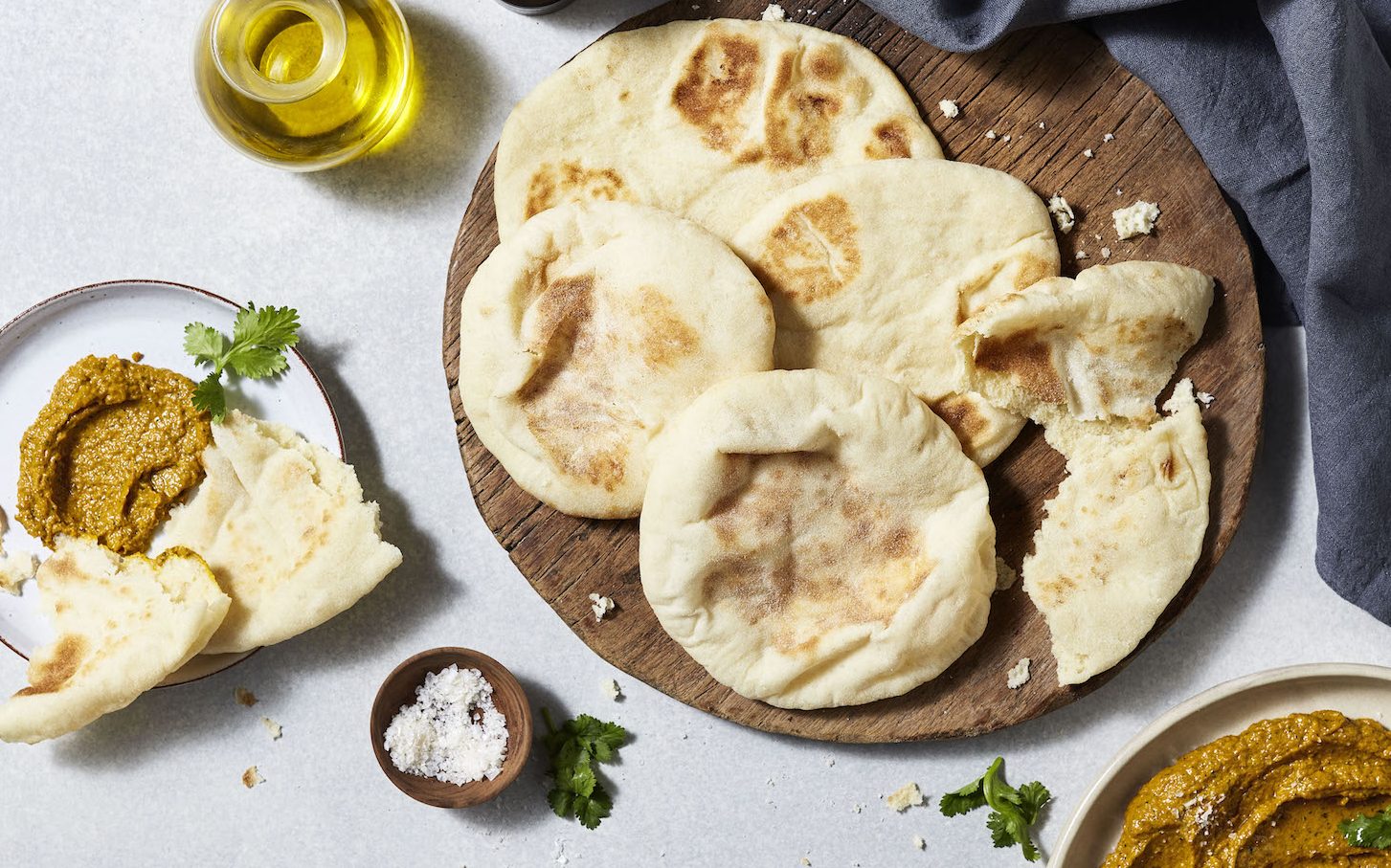 Function: CircoTherm® Intensive, Dough Proving
Ingredients
250ml water (lukewarm)
7 g dried yeast
30 g whole wheat flour
300g plain flour
1tsp salt
½ tsp sugar
2tbsp olive oil
Method
To begin your Pita Bread, place the water, yeast, sugar, whole wheat flour and half the plain flour together in a bowl and mix to combine.
Set the oven on the Dough Proving function, add the dough and heat for 10 minutes. Once the 10 minutes is finished, add the remaining ingredients to the dough and stir until combined.
Place the dough back in the oven for a further 10 minutes then remove and knead for 2-3 minutes. If the dough is a bit wet you can add a little plain flour. Place back in the oven and prove for a further 30 minutes or until the mix has doubled in size.
Knock the air out of the dough and cut 6-8cm pieces. Roll into balls and cover with cling film then let them stand for 10-15 minutes.
Heat the oven to 240°C on CircoTherm® intensive and place a universal tray on level 1 of the oven.
Roll each ball into 15cm circles, half a centimetre thick. If the dough starts to stick to your bench you can dust it with a little flour.
Place the circles directly onto the universal tray and cook for 2-3 minutes before flipping (the dough should have puffed up) then cook the other side for a further 1 minute. Repeat this process for the remaining disks and place on a drying rack to cool.