Back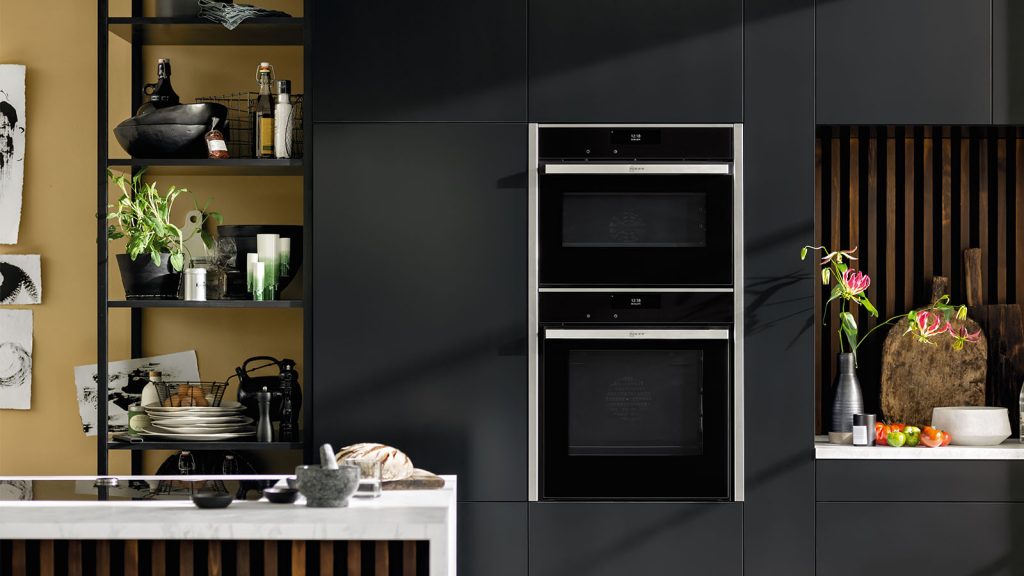 Choosing the perfect oven can be a daunting task. Here's how to know what you're looking for…
When you're buying your first NEFF oven, the perfect combination of features is essential. Are you short on time? Do you have limited space? Do you have a big family? Are you looking to step up your home cooking game? Your kitchen goals directly influence what features will work best for you.
Luckily, the possible options that your new NEFF oven could have are varied and each brilliant in their own way – from FullSteam and CircoTherm, to Pyrolytic cleaning and Slide&Hide®. In fact, there are so many that it can be hard to know what to choose.
To help narrow things down, this guide walks you through all the possible features, and what they mean for your kitchen or your cooking style:
Steam Ovens
If you've ever owned a steam oven, you'll agree that it's hard to go back once you've experienced the tender, juicy cooking that comes with high-moisture baking.
Here at NEFF, you've got a few options: for die-hard advocates of steam, the FullSteam feature combines 100% steam with conventional oven functions. For those just wanting to use steam every now and then to improve their dishes, VarioSteam ovens allows you to add bursts of steam when the recipe calls for it. And for those who want to keep their steam cooking separate, a compact pure steam oven might be for you.
Compact, Single and Double ovens
How many dishes do you usually need to prepare at once? If you've got a big family, or host a lot of dinner parties, a double NEFF oven might be the one for you. With a compact oven on top and a full size oven with CircoTherm on the bottom, you can cook a three course meal, all in one sitting. For those who need less cooking room, and potentially have less space in their kitchen, a traditional single oven or even a smaller compact oven is the way to go.
Slide&Hide®
NEFF's famed Slide&Hide® feature helps keep your kitchen accessible, safe and neat with a unique fully-retractable oven door. Tuck it away to get better access to the oven cavity, keep it out of the way of busy bodies, and avoid drops and spills with more space to move around safely. Find an oven that pairs this feature with another essential function for the perfect option.
Built-in microwaves
For those home cooks who are always in a hurry, the NEFF built-in microwave combines all the fast convenience of microwave ovens with the sophisticated quality the NEFF is renowned for. Plus, it hardly takes up any space, giving you more room to deck out your kitchen with the essentials and less clutter on your countertop. 
Cleaning up after a dinner party can put a real dampener on your cooking experience. But with NEFF's state-of-the-art self-cleaning features, you can  hand over the hard work to the technology, and get back to your guests. Ovens with the EasyClean function are eco-friendly and make for a fast clean, while Pyrolytic ovens do all the work for you. Explore your options here.
If you're unsure what features you need, explore the full range of ovens here or attend one of our free cooking demonstrations to see them in action and ask a NEFF expert for their advice.