What is a Steam Oven and how do they work?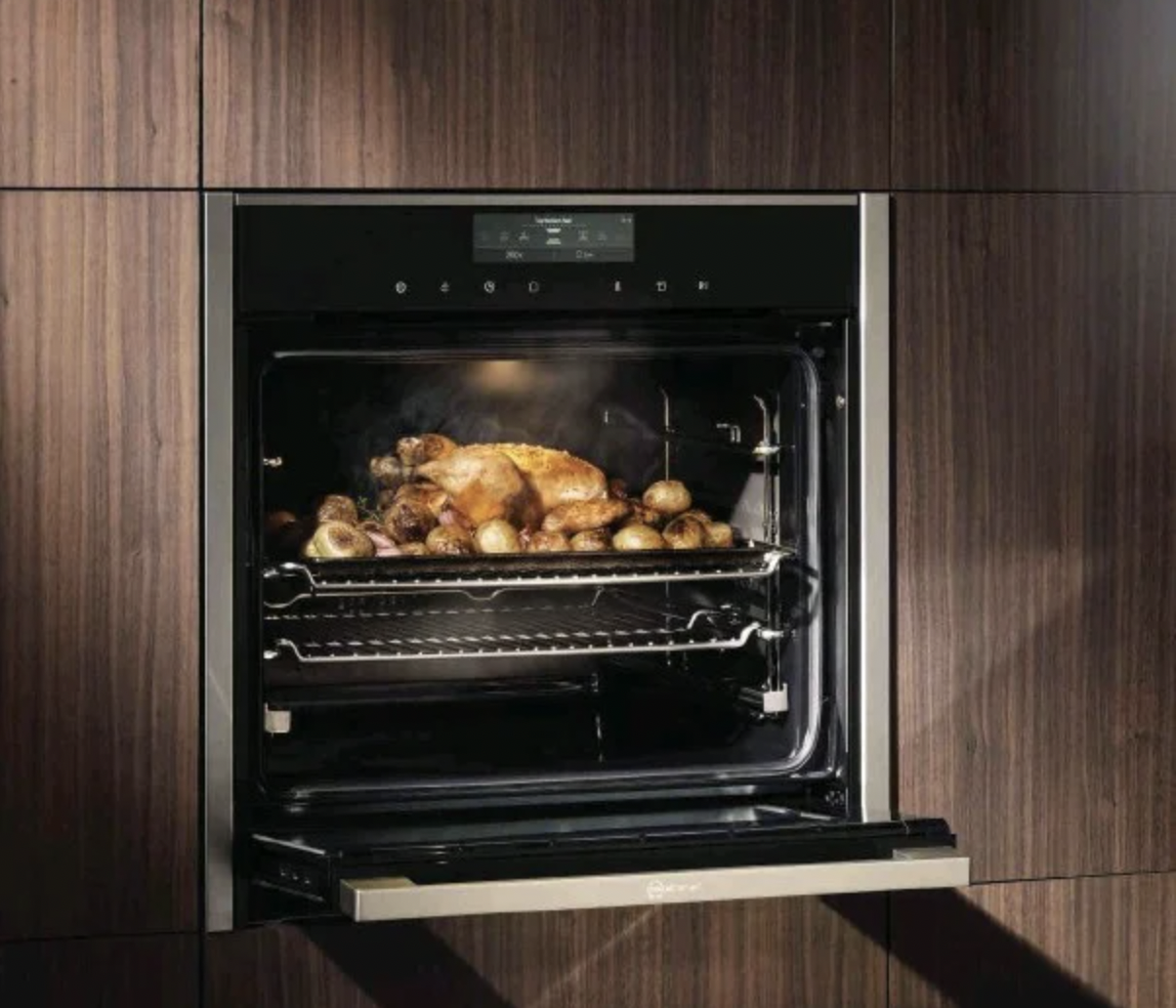 The benefits of steam are numerous. Even without going all the way back to antique transport options, steam is a hugely beneficial additional to our lives, especially in the kitchen. As well as making food fibres easier to digest, steam keeps vegetables closer to their natural state, preserving their beneficial vitamins and minerals—not to mention their flavour.
Chinese cooking has used steam for hundreds of years, as has African cooking, and has long been a method for both preparing food, eliminating dietary fats, acids and toxins and improving ingredient freshness.
Why do you need one?
Firstly, cooking with steam is a well-known superior option for health, cutting down on oil-heavy frying methods, nutrient-leaching boiling and longer, dryer baking times.
Steam is also increasingly being used as a way to seal in the flavour of meals, as well as nutrients. Vegetables are sweeter and more colourful, meat is tender and succulent.
More recently, steam has been integrated into more traditional meat cooking  methods. This has been found to significantly reduce the 'drying out' that so often occurs with the cooking of meat dishes, making for choice cuts, every time.
Not to mention that steam oven technology might finally be the key to freeing ourselves from that rice cooker or bamboo steamer that's followed us from house to house for over a decade.
Now NEFF has helped to equip modern kitchens with the next evolution of steam technology. The integration of steam into NEFF oven systems makes them well equipped to deliver high-quality and consistent results, from fish and vegetables, all the way to cake and cuts of meat.
NEFF Fullsteam (100% Steam) Ovens
NEFF Fullsteam technology allows the cooking of food with 100% pure steam, cooking fish, vegetables, rice, couscous and even individually portioned cheesecakes to perfection.
Using Fullsteam in your NEFF oven is simple. First, fill up the water tank, by pushing the hinge panel button which will cause the control panel to automatically lift up. After pushing the control panel up and removing the water tank, fill it to the fill line before reinserting it.
Things to cook with Fullsteam:
Asian-Inspired:
Steaming is often a favoured technique in Asian cooking as it preserves vitamins and minerals in the food while cutting back on excessive oils needed for roasting or grilling.
Rice & Grain: 
Steaming rice results in a softer grain, producing a fluffier texture.
Potato:
Steaming potato has all the benefits of boiling but without the excess oils, longer cooking time and causes less nutrient loss than boiling.
Seafood: 
Seafood loves indirect heat as it keeps the nutrients within the food while cooking and full of flavour.
Cakes & Caramel:
The added moisture from steam helps seal in the flavour, making these sweet-toothed treats to good to resist!
NEFF VarioSteam (Added Steam) Ovens
Rather than cooking with Fullsteam – which uses 100% steam to cook your food – VarioSteam integrates steam into the cooking and baking process and the right time for perfect results. VarioSteam has three intensity levels for use in baking, roasting or heating, making it an innovative addition to all your cooking needs. The addition of carefully calibrated steam creates succulent cuts of meat through to perfectly moist cakes.
VarioSteam ensures that nothing will dry out in your oven again. What you can cook with VarioSteam is only limited by your imagination. From potato bakes and fruit tarts, through to onion bread rolls and Tandoori Chicken, there's almost no limit to what you can use VarioSteam to perfect. And if you're ever lacking inspiration, look no further than the NEFF Kitchen recipe collections here.
Things to Cook with VarioSteam:
Bread Baking:
The moisture and humidity from steam provides the ideal environment for proving and a beautiful crust and crumb while baking.
Meat & Poultry:
Adding steam will produce tender and juicy meats while still maintaining a crispy and golden brown finish.
Bakes & Pastries 
Produce golden brown yet delicious and moist cake and bakes with the addition of steam.
Steam is an incredible cooking tool for both nutrition and taste. Cook a limitless variety of dishes to perfection, preserving their colour, taste and nutrients, using NEFF's Fullsteam and VarioSteam technology.
The NEFF Range 
FullSteam Ovens (The below FullSteam Ovens also come with the VarioSteam feature)
Full Size Slide&Hide® Oven with FullSteam, Stainless Steel
B48FT78H0B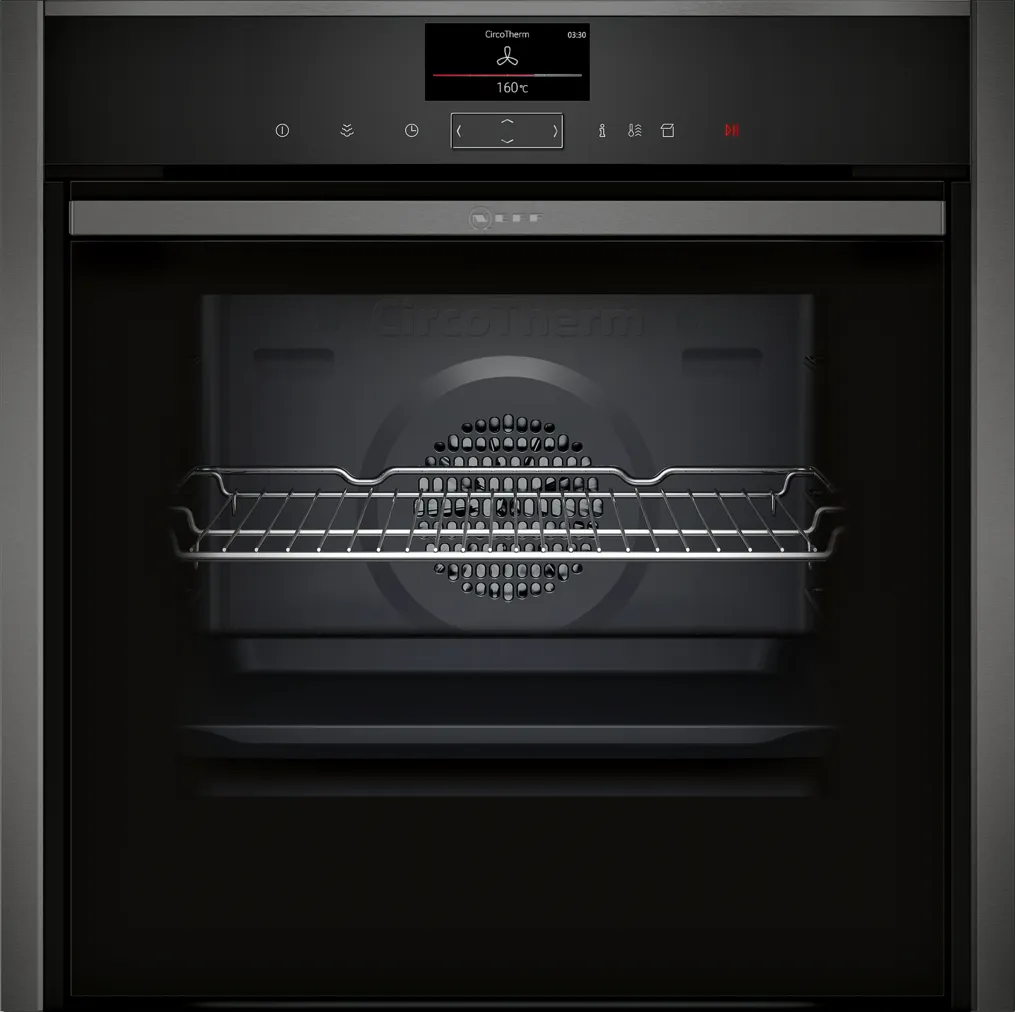 Full Size Slide&Hide® Oven with FullSteam, Graphite
B47FS26G0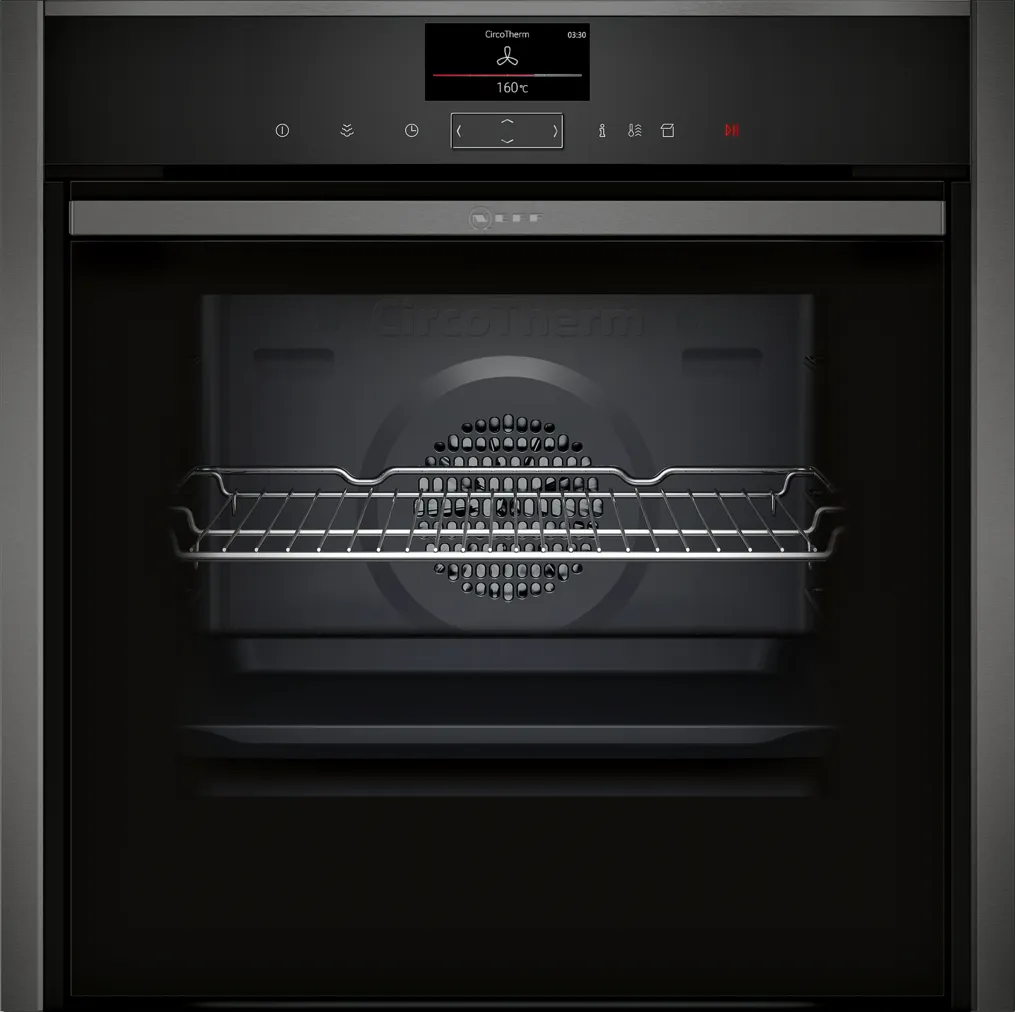 Full Size Slide&Hide® Oven with FullSteam, Stainless Steel
B47FS36N0B
Compact Oven with FullSteam
C18FT56H0B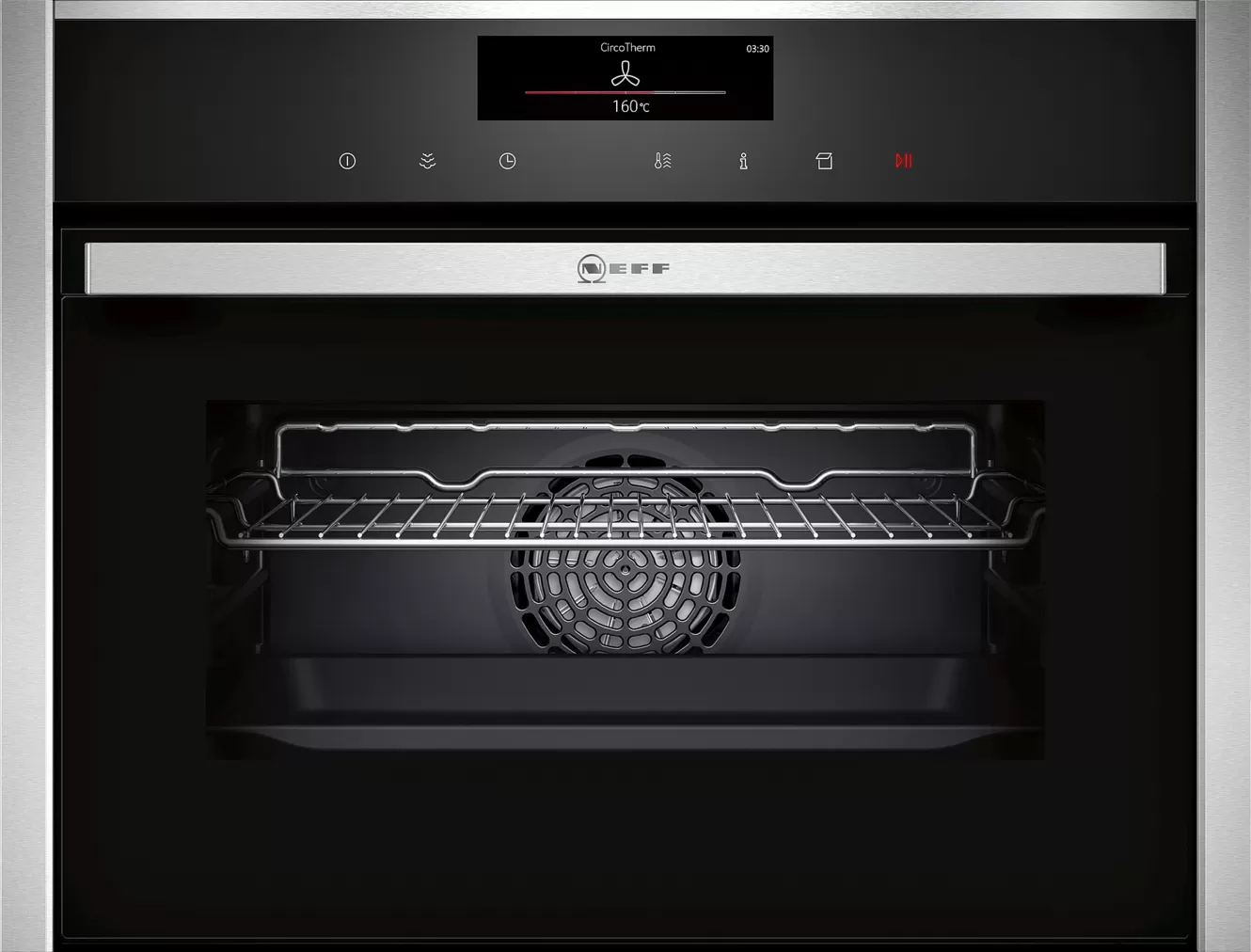 Compact Oven with FullSteam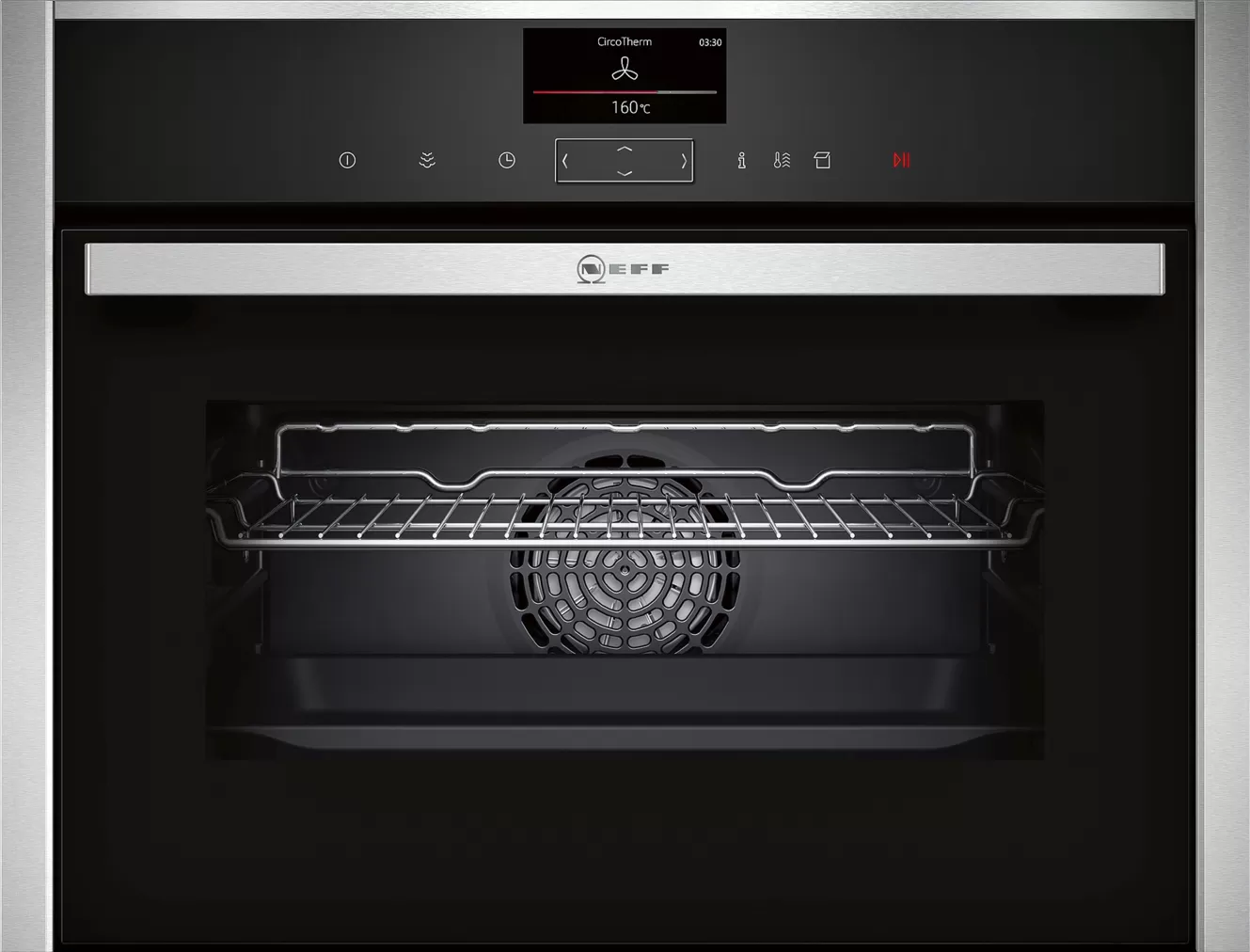 VarioSteam Ovens (VarioSteam ovens do not have the FullSteam feature)
Full Size Slide&Hide® Oven with VarioSteam, Stainless Steel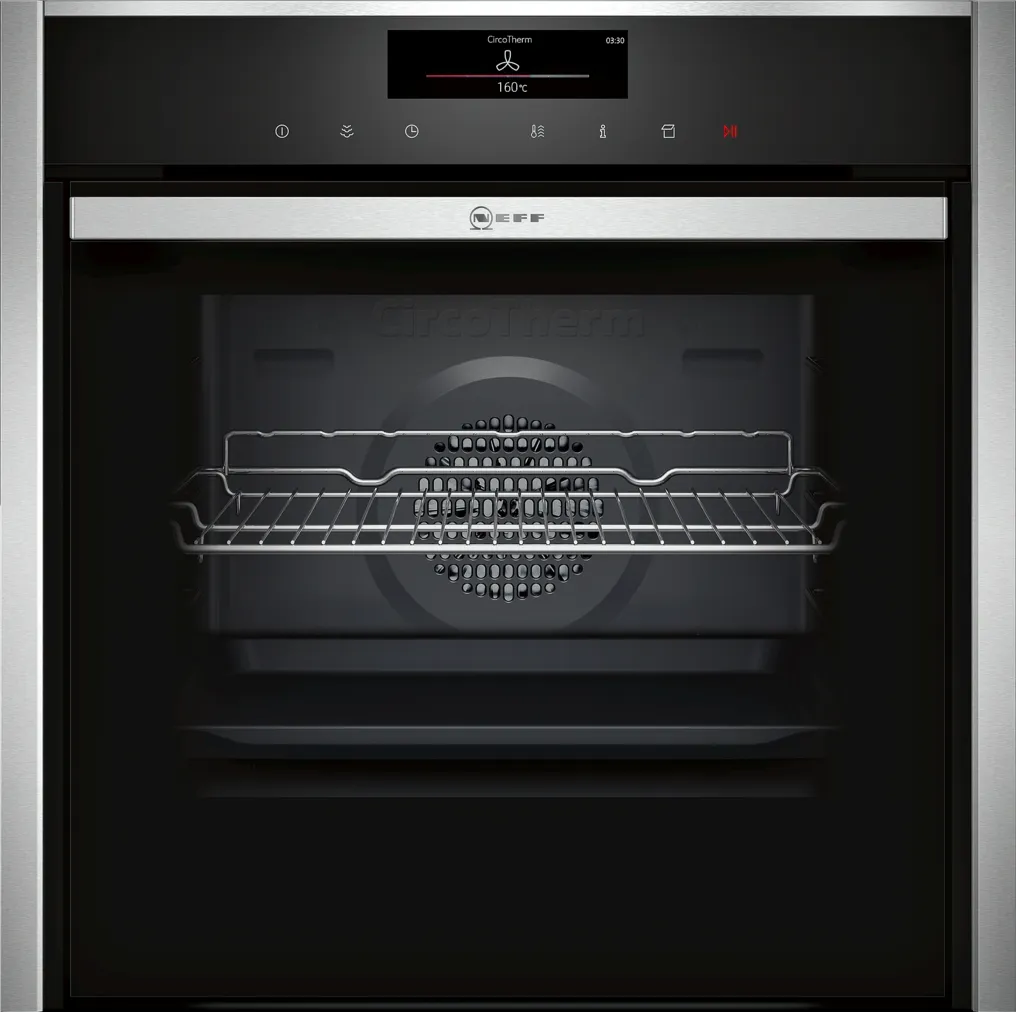 Full Size Slide&Hide® Oven with VarioSteam, Stainless Steel
Full Size Slide&Hide® Oven with VarioSteam, Stainless Steel
Learn more about NEFF here.