Back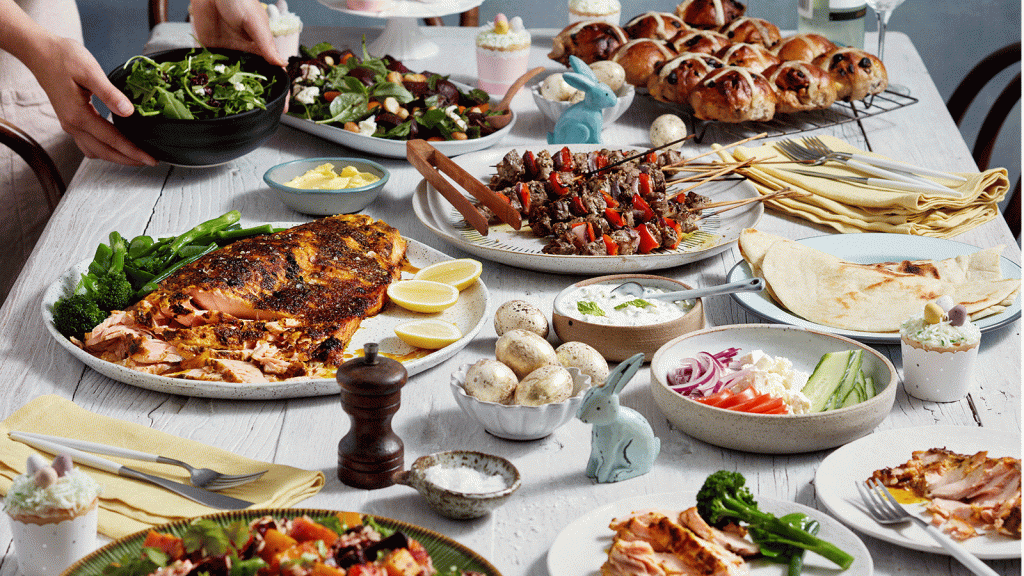 The family is descending, the seasons are turning, and the table is empty. What's on the menu for Easter lunch this year?
Every Easter, families across Australia gather around the table to spend time together, celebrate the season, and tuck into some delicious, comforting food. Traditionally, the feast includes a roast ham, lamb or chicken, paired with fresh autumn vegetable dishes and delicious desserts.
Not sure what to choose? We've created the perfect menu with Easter recipes fresh from The NEFF Kitchen to impress your guests (and delight your tastebuds). Why not get the whole family involved and make some memories along the way?
Fresh autumnal Easter salads
Nothing says autumn like bright roast vegetables, and this salad is the perfect way to hero the colours, flavours and textures of the season's finest. With a hearty mixed grain salad on the side, there's something for everyone.
Roast lamb recipes
A traditional favourite on any Easter menu, roast lamb is the perfect centrepiece for your dinner party. Explore all the ways to cook your favourite cut of lamb, and bring the dish to life in this simple but flavourful lamb souvlaki recipe, or this slow roasted lamb shoulder.
A side of salmon
What better way to compliment your feast than with a fresh seasonal salmon recipe? The delicate flavours are a perfect addition to your proceedings, and sure to impress your guests on first taste. This baked salmon recipe is a breeze to master, and pairs beautifully with autumn greens. With the help of a NEFF Meat Probe, this recipe is fail proof! Feeling a bit more adventurous? Try out our fresh lime and ginger glazed salmon, or these delicious baked teriyaki salmon fillets.
Hot cross buns (and other Easter desserts)
Classic and comforting, a home-baked batch of hot cross buns is compulsory for any Easter spread. Perfect the art of the cross and glaze and serve warm or toasted with butter for the full effect. For the sweeter tastebuds around the table, why not dabble with some Easter cupcakes too?