Back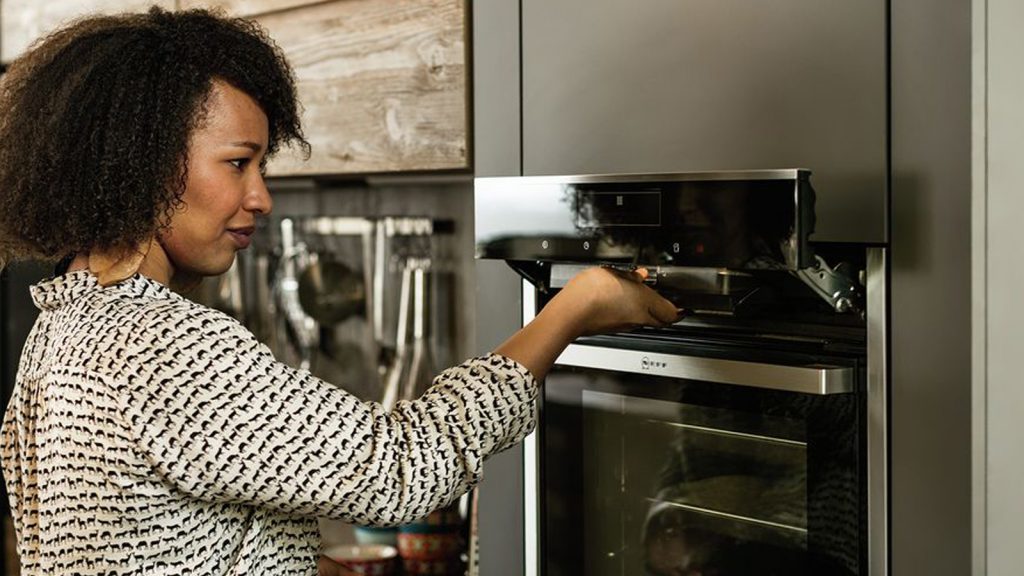 Everyone has tried a classic steamed carrot. But have you explored how steaming can revolutionise the rest of your dinner party menu too?
From desserts and bakes to pizzas and meats, steam shouldn't be confined to a few branches of broccoli. This easy cooking method is one of the healthiest and most effective out there, and can really bring out the best in your delicious home-cooked menus – especially if you have a NEFF Steam oven!
What's all the fuss about?
Using just heat and water vapour in an enclosed space, steaming doesn't require any extra oils or fats, which means that your delicious dishes remain light and healthy, and keeps mess to a minimum. Plus, steaming seals in all the flavours and nutrients of your existing ingredients, preserving the natural colours, shapes and tastes of each element, and giving your tastebuds an authentic experience.
Whether you're considering taking a NEFF oven with VarioSteam or FullSteam functionality for a test drive or simply searching for a way to improe your cooking, using steam in your next spread will leave your dinner guests delighted at the fulfilling flavours!
NEFF's FullSteam and VarioSteam ovens are loved for their steam functionality, making this cooking technique even easier in a NEFF kitchen. If you notice VarioSteam or FullSteam labels when looking at NEFF appliances, remember that each one is a little different…
FullSteam is as its name suggests: a setting that uses full steam (and only steam) to cook your food. It's gentle cooking in its purest form – perfect for delicate flavours like fish and veggies. The FullSteam water tank is super easy to refill too, making a day of cooking simple and delicious.
VarioSteam on the other hand, uses injections of steam to add the perfect amount of moisture at various points in the cooking process in order improve and support the normal oven function – so you get the best of both worlds. With three intensity levels, you can use the function to reheat meals at low levels or bring delicious fluffy breads and bakes to life at higher levels.
How steam can transform your cooking
Steaming is having a resurgence. It can be a lighter way to cook that locks in flavours and maintains the beautiful textures of your favourite recipes. Are you ready to hop on board? Why not test out the waters with these delicate and delicious dishes at your next dinner party:
Perfect for a delicious starter at your next dinner party, these delicate chicken dumplings use FullSteam, and are incredibly easy to whip up. If you're putting a full Asian menu together, why not add our Steamed buns with Moreton bay bugs and duck with steamed Asian greens too?
Something fishy
Preserving and championing the delicate flavours of a full fish can be tricky business, but using a steam oven makes for a foolproof fillet. Next time you're curating a seafood spread, be sure to add our Steamed trout fillets or salmon recipes to your menu.
Crispy Potatoes and other steamed sides
One of NEFF's most popular recipes is our crispy steamed potatoes – the perfect comfort food for any home-cooked autumn menu, made easier (and with fluffier insides!) with a NEFF oven. Why not try the steamed coconut rice too?
Sweet steamy desserts
Although the cooking technique conjures up images of vegetables and meat, steaming also has its place in the sweet aisle. Try out one of our Steamed Christmas puddings on FullSteam or revolutionise your banana bread with an injection of VarioSteam moisture!
Steamed Meat dishes
From our classic cranberry and pistachio stuffed chicken, to the perfect glazed ham or roast turkey, your meat dishes can be improved and brought to life in a NEFF oven with VarioSteam.